by Jay S. Jacobs
Copyright ©2006 PopEntertainment.com. All rights reserved. Posted: May 4, 2006.
It's almost unbelievable that Cowboy Junkies are on a twentieth anniversary tour. That whole time the band has had a core made up of three siblings – Margo Timmins (lead vocals), Michael Timmins (guitarist and songwriter), Peter Timmins (drums) – and their long-time friend Alan Anton (bassist).
It certainly doesn't seem like eighteen years since their breakthrough second album, The Trinity Sessions, took the alt-rock world by storm and added atmospheric gloom, country instrumentation, siren's call vocals and gothic storytelling to the college radio, helping to create the alt-country and Americana movements. The album spawned modern rock hits like the wondrously languid cover of the Velvet Underground's "Sweet Jane" and fantastic originals like "Misguided Angel" – arguably the most matter-of-factly tragic and resigned love song of the era.
Since then, the band has released several albums, putting together a distinctive catalogue of moody music like "A Common Disaster," "'Cause Cheap Is How I Feel," "Southern Rain" and "Cold Tea Blues." In a recent concert, lead singer Margo Timmins introduced "The Anniversary Song" by saying that it was the band's only happy tune – one upbeat love song in twenty years.
The band's most recent CD is Early 21st Century Blues, a series of covers (and two original tunes) which all explore war and the cost in human life and psyche. The band mines for gems from the catalogues of Bruce Springsteen, Bob Dylan, John Lennon, U2, Richie Havens and others – all to create the band's own, surprisingly personal statement on the men who go to battle and the men who send them there.
Guitarist and main songwriter Michael Timmins sat down with us to talk about twenty years with the band.
Nice vague question to start, how did you originally get into music?
When I was eight years old my mother took me to see Johnny Cash and the Carter Family perform at the Montreal Forum. I was hooked.
The band is made up of siblings and a friend. Does working with your family make life on the road easier?
Yes. Growing up in a house with six brothers and sisters is a lot like being on a tour bus. There's not a whole lot of private space, so you figure out how to make it work.
In 1988, you recorded The Trinity Sessions overnight live in a tiny church. How surprising was it when the album became such a sensation?
The day after we recorded it we listened back to the tapes and we realized that we had captured something special. But we never thought that other people would relate to it as strongly as we did.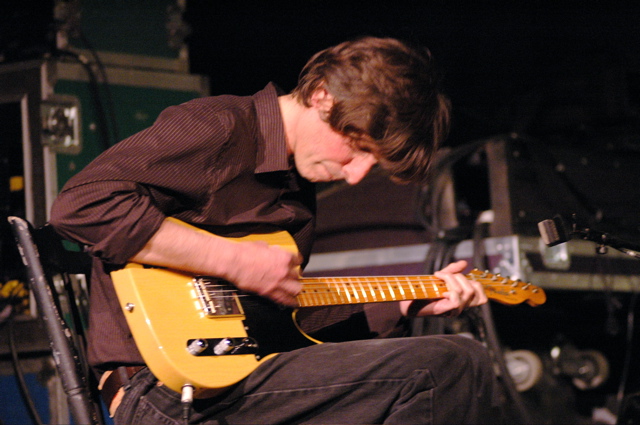 I know you won't remember this, but I interviewed you for another magazine in 1992 when Black Eyed Man was coming out. At the time you said "Just touring and playing live tends to change your sound a lot." How do you feel that the band has matured in the years since then?
We are definitely a more relaxed live band after so many years on the road. The live show is really the essence of what we are as a band. There is a freedom to re-interpret on stage, which we enjoy.
It seemed to me on your previous album One Soul Now, the band's sound was changing a bit – the instrumentation seemed a little more rock-oriented and Margo's vocals appeared to be higher in the mix. Were you trying to change things up?
We always try and change things up from album to album. It may not be obvious to some. There are elements of our sound that we hold onto because those elements are as much a part of our personalities as they are of our sound. On OSN I played a lot more "rock" guitar and we used a new mixer to enhance the more "rock" elements. The songs seemed to call for it.
While the new covers CD was more acoustic than that one, it still seemed the mix was made to have the instruments and Margo's voice more prominent and clear. I noticed the one song on Early 21st Century Blues that sounded most like the early Cowboy Junkies was "This World Dreams Of," one of the two originals. Was this a conscious decision or did it just happen that way?
The whole album was more of a return to earlier days in terms of how we approach the recording and the arranging. I mixed about half of the songs with the intention of keeping those songs a little "blurry." Jeff Wolpert (who mixed OSN) mixed the others with the intention of making those more defined.
The band has done many covers over the years, but Early 21st Century Blues is the first album you have done that is almost all covers since your 1986 debut album, Whites Off Earth Now! (As I recall, The Trinity Sessions was about 50/50.) What made you decide to do another covers album, and how is that easier or harder than doing an album of originals?
The concept for the album revolved around using other peoples' songs (current songs and songs from another era) to express a point of view. It was just an idea that we liked and so we went with it. It's a bit easier doing covers rather than originals. The template is there so you just have to find a way into the song. When you are doing originals you have to create the template.
Also, for the first time since Whites Off Earth Now! I believe, this is a studio album that is released completely independently by the band on your Latent label. (I know One Soul Now was also on Latent, but it was released through Zöe/Rounder.) In what ways is releasing your own CD more gratifying and how is it harder?
We have also released Rarities, Waltz Across America and a couple of CDs in partnership with Strange Fruit out of the UK on Latent. Whether we are licensing the record through a company like Rounder or planning to keep it exclusively on Latent doesn't really effect how we approach the recording. It all comes down to how much effort we want to put in to the selling of the album once we are finished. If we want to do a lot of promotion we use a partner like Rounder because they can provide support.
The album seems to be a concept; many of the songs are about war. Is the album the band's way of reacting to the war in Iraq and some of the things going on in the world today?
Yes.
It was interesting to me that with the exception of the U2 song, you tended to pick songs by classic rockers that were a little more obscure in their catalogues on Early 21st Century Blues, like Dylan's "License To Kill," Springsteen's "You're Missing" and Lennon's "I Don't Want To Be A Hero." They are all great songs, but all of those artists had more well-known anti-war songs as well. How did you decide on which songs made the cut?
Everyone chose a couple of songs based around the album's themes and then we began to whittle them down based on how effectively we were able to interpret them. They then had to hang together as an album.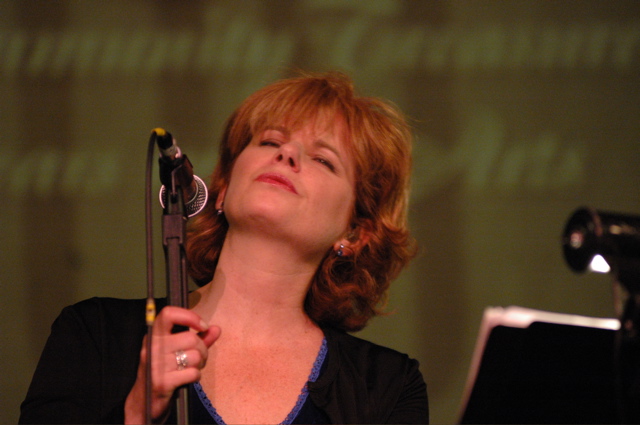 I read a quote from one of you – I think it was Margo – saying that "One" is not exactly their favorite U2 song. I really liked the version of the song you guys did, but just curious why you chose that song, particularly because it has been covered by several other artists in recent years like Johnny Cash, Joe Cocker and Mary J. Blige?
It just seemed to fit the theme and we think we captured a good version of it. It became the obvious song to close the album. I love the chord progression in that song.
In your music in general when the songs turn to love, I noticed a lot of the time the relationships are in trouble or dying, for example "Misguided Angel," "'Cause Cheap Is How I Feel," "If I Were The Woman (And You Were The Man)," "Blue Moon Revisited" and "Sun Comes Up It's Tuesday Morning." As a songwriter, do you find troubled relationships more interesting than happy ones?
Yes, as subject matter for songs.
I wrote a book about Tom Waits, so I always like to ask people I interview what they think of his work. I actually have always thought a Tom Waits cover would be a natural for you guys, but to my knowledge you have never done any. Have you ever considered doing a Waits song? More basically, what do you think of him as a fellow songwriter and performer?
We took a stab at "Blind Love" once but never felt we got it. We will certainly try again in the future. He is a brilliant songwriter and performer.
Am I the only one that found it odd that there were two of your songs in the movie Natural Born Killers? It would seem your music would be the polar opposite of that frenetic movie. How did it come about that they were used and were you at all surprised?
We were asked and we said yes. It wasn't a very involved process. I thought that they used the songs very effectively.
I remember when I was in college; one of my writing professors said that if you feel inspiration, you should lie down and wait for it to go away. I always thought that was a bad attitude. What are your feelings on inspiration, does it drive your songwriting?
That sounds like a very professorial thing to say. What a dork. Yes, it drives the creative process.
Radio playlists are so regimented these days. You used to be able to hear rock, pop, country and soul on the same station and that just doesn't happen anymore. Do you think that can make it tougher for a band to find an audience?
Radio, radio… It's an ugly, nasty place. There are a few great stations left that can truly help bands find an audience (KGSR in Austin comes to mind), but mainly its just industry directed noise.
Do you ever have the sinister urge to record a "Feelings" or "Wind Beneath My Wings?" And if so, what do you do to combat it?
...don't you know that you're my hero?
In the end, how would you like people to see your music?
Music to grow old and die to.
Are there any misconceptions you'd like to clear up?
Hmmmm… too many… but I've stopped trying.