Oh, snap! Morticia Addams was only one of many morphs in a continually evolving career.
Bebe Neuwirth tells me this story, and it's so Bebe Neuwirth (we'll discuss in a moment):
The "Lilith" part I auditioned for [on Cheers] was one scene. The character was described as a "clinical, very uptight person." It was regarding a date [with Frasier Crane] that had gone very badly. It even said in the character description, "hair straight back in a bun." Kelsey Grammer has a line: "I can count the comb marks in your hair." She was all buttoned up, so I dressed like that for the audition. I just put my hair in a ballet bun. I've been wearing my hair like that for ballet class all my life. I buttoned up my shirt and wore a pencil skirt. I went in and got the part and did the read through. We broke for lunch. I went home, took my hair out of the bun, put on my black leather miniskirt and my high heels and my satin shirt — remember, this was the Eighties — and I went back to work. I looked completely different. I looked like myself. I was 26 years old. I was a little fox. Ted [Danson] introduced himself to me again. I said, "No, I already met you. I played Lilith."
Right? The stunningly beautiful, multitalented actress with the distinctive voice, the two Tonys, the two Emmys, and the endless supply of grace and depth continues to make us mistakenly introduce ourselves to her again. After a solid and varied career in TV, film and stage [including a recent Broadway turn as Morticia Addams in The Addams Family], the Princeton, NJ native knocks us for another loop. This time, it's with an eclectic new CD called Porcelain [Leopard Works Records].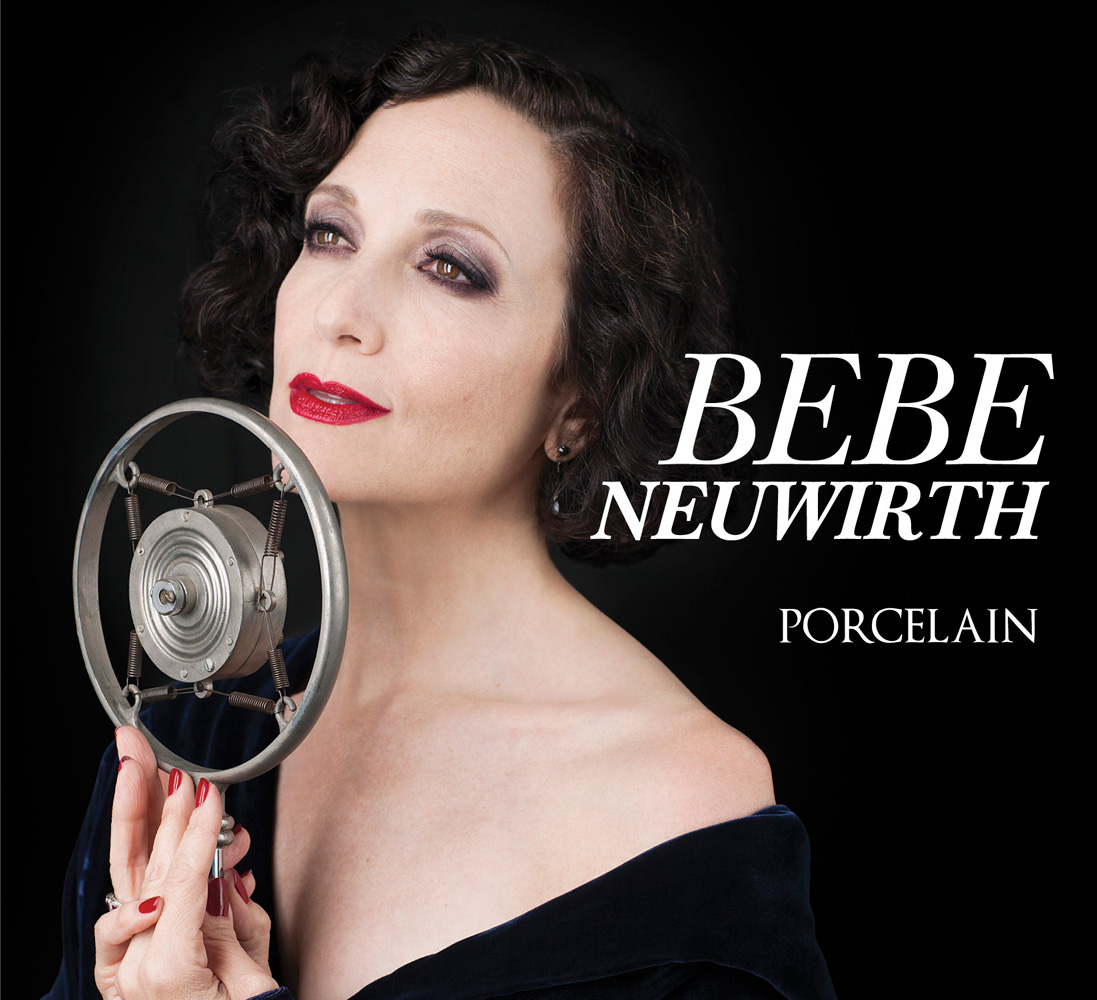 "It's a very interesting process to put together an album," she says, "with the feeling that the person is going to listen to these songs in a certain order. You go, 'Wow, I had no idea that Tom Waits and Edith Piaf would go together so well, but listen to that!' It's a very interesting creative process."
The CD does its digital best to contain her amazing vocal talent.
"I guess I have an unusual voice," she says. "People recognize me by my voice all the time. In my generation, as a dancer in musical theater, you had to be able to sing also. So I took singing lessons when I was a kid. I really did most of my training on the job. I was able to carry a tune. It's not a small voice or a giant voice."
That voice also naturally lends itself to Shakespeare, which Neuwirth recently performed as Titania (perfect, right?) in A Midsummer Night's Dream for The Classic Stage Company.
"It reminds me of dancing in a ballet," she says of Shakespearian drama. "If you do a classical ballet, there is gorgeous music swelling behind you. In Shakespeare, no matter how you decide to do the play, or what the production is, and it doesn't matter who the players are, that beautiful music is always there. That music in Shakespeare is the text. It's thrilling — emotionally, psychically, spiritually — to live and breathe in those characters and say those words."
She is still best remembered for the character of Lilith Crane, who was long-running on Cheers and often-recurring on Frasier.
"I always thought she was kind of heartbreaking," Neuwirth says. "She was socially inept. She didn't know how to be with people. She did have this fiery, very passionate soul inside. She was just awkward socially."
A far cry from Neuwirth herself, yet most people would be surprised to learn that she does not share her beloved TV character's academic credentials.
"I was a terrible student," she says. "I really wasn't interested in anything at the time. I was just finishing high school so that I could go to New York City and dance. People think I'm really smart. I didn't go to college. I'm not stupid. I'm a fairly bright person. But I just play smart people."
To find out more about Neuwirth's CD, click here: http://www.theleopardworksrecords.com
Email us Let us know what you think.
Features Return to the features page
Listen to Bebe Neuwirth perform the classic tune "All That Jazz" from Chicago.