When Patty Loveless was a little girl, she had an ongoing argument with her father. Each week the two would settle into their living room in Pikeville, Kentucky to watch television. Her father, a coal miner and country music fan, wanted to watch the Earl Scruggs and Lester Flatt Review, but his daughter preferred The Flintstones. "Of course Daddy would always win out," she admits, "and I'm so glad he did. It taught me a lot."
And we're so glad he did. Loveless, who possesses a plaintive, aching voice with the elastic sensibility of a steel-guitar, is one of the last genuine country singers in a genre gone far too pop. One of the most expressive voices in any genre of music, her yearning alto resides somewhere at the intersection of Twang & Soul. She is the torchbearer for the brutally honest approach that defined the careers of Patsy Cline and Loretta Lynn (who is Loveless' distant cousin).
Anyone who wants to know what country music is really about — the heartache, the despair, even the drinking — need look no further than Loveless' latest CD: Sleepless Nights: The Traditional Country Soul of Patty Loveless (Saguaro Road Records). Gathering songs for the project, she and her husband, producer and musician Emory Gordy, Jr., listened to hundreds of classic country songs before settling on the fourteen standards that grace the CD, lauded by critics as a true return to form.
"We'd just sit there and listen to George Jones and then Jack Green or Webb Pierce," explains Loveless, "and a smile would come across Emory's face or mine." She describes the country classics, stalwarts like "The Pain of Loving You," "There Stands the Glass" and "Please Help Me, I'm Falling," as music that "just pulls at your heart, old friends that you revisit again." To create the CD's rare blend of retro tunes with fresh arrangement, Loveless and Gordy amassed musicians from "old school" Nashville — players like Harold Bradley, "Pig" Robbins and Billy Lenneman — with contemporary pros like Steve Gibson and Al Perkins. And then they threw in background singers like the inimitable Vince Gill, who blends seamlessly with Loveless on the title track, to sweeten the pot.
Not surprisingly, the George Jones songs take Patty to another level, further solidifying her reputation for authenticity. "I've been listening to him probably since I was a baby," she says. "When I was in my mother's womb, my family was playing those records around the house." Apparently, the prenatal osmosis worked. On "He Thinks I Still Care" or "The Color of the Blues," Loveless takes Jones' signature melisma, his inventive flirting with notes, and kicks it up a notch with her own signature power. "It's just that I studied George so much that those songs were easier for me," she comments.
In fact, Loveless' first top-ten hit was a cover of a Jones tune, "If My Heart Had Windows" in 1988. She also won a Grammy nomination in 1997 for her collaboration with Jones on "You Don't Seem to Miss Me."
Loveless has studied at the altar of many of country music's greatest performers. She grew up in a house filled with not only country and mountain music, but also early rock and roll. "I even had one brother — my oldest brother — who enjoyed Otis Redding and Percy Sledge," notes Loveless, "and in that neck of the woods, you didn't hear that much of that music." And the music spawned home-grown talent: her older siblings Roger and Dottie formed a singing duo and moved to Louisville to pursue a career.
After Loveless replaced Dottie, who retired to marry, she and Roger were invited by the revered country duo of the Wilburn Brothers to visit them at the Grand Ole Opry. By the age of fourteen, she was watching Dolly Parton and Porter Wagoner on the stage of the Opry. When Wagoner heard Loveless sing, he immediately took her and Roger under his tutelage.
"We would sit around with Porter at his boathouse — we would just go out there and hang," says Loveless. Her current cover of the Wagoner classic "The Pain of Loving You" actually grew out of that experience. "We used to sing that song together," she recalls. "And Dolly and I would sing one of her songs, 'My Blue Tears.' She would sing harmony and I would sing lead." When Wagoner made his final appearance at the Opry, shortly before his death in 2007, both Loveless and Parton performed for him.
By the time Loveless was fifteen, she began to travel and perform professionally with the Wilburns. "We were riding in the back of a Cadillac," she remembers. "I would sleep on their shoulders — we didn't have a tour bus." Is it any wonder traditional country runs through her veins?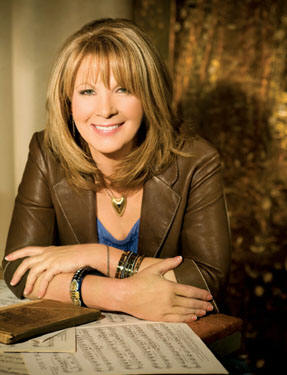 When Loveless turned sixteen, she received a surprise birthday present from Doyle Wilburn. "He gave me a demo session of seven songs as a birthday gift," she remembers. Ironically, some of the very players who appeared on those demos — which Loveless still owns — are featured on Sleepless Nights: pianist "Pig" Robbins and bass-player Bill Lenneman. "We sit around and talk about the Wilburn Brothers days," comments Loveless.
In 1985, Roger took a tape of his sister's tunes to producers Tony Brown and Emory Gordy, Jr. After a number of hits, including the infectious "Timber, I'm Falling in Love" (1989) and "I'm That Kind of Girl" (1990), Loveless and Gordy were functioning as a unit, both professionally and personally. In 1989 Loveless won her first platinum record for the album Honky Tonk Angel.
In 1992, with her career burgeoning, Loveless faced one of her greatest challenges. "I was starting to have some throat problems out on the road," she recalls. She was about to head out on a 30-day tour in the West when a visit to the doctor brought a stern warning: "He told me, "No, you can't — if you do this, you're going to blow your voice, and it's going to be gone, and that's it." At first undaunted, Loveless went on to film appearances on the television special, The Women of Country, but a follow-up appointment brought her singing to a screeching halt. "He told me, 'You just can't do this,'" says Loveless.
Following surgery and during her recuperation, Loveless did a lot of praying and wondering about the eventual shape of her voice. "We went in on my birthday to cut 'Blame It On Your Heart,' and I just couldn't believe it," admits Loveless. "It blew me away." Loveless received the best possible birthday present: thanks to the surgery, her voice had attained a richer timbre and a fuller sound. Her next recording Only What I Feel (1992) became her second platinum album and yielded not only the number one "Blame It on Your Heart," but two of her signature songs: "How Can I Help You Say Good-Bye" and the riveting "Nothing But the Wheel," one of the finest-written country songs from the past twenty years.
More number ones came with the playful "I Try to Think About Elvis" from When Fallen Angels Fly (another platinum record and the winner of the CMA Album of the Year in 1995). Both "You Can Feel Bad" and "Lonely Too Long" from The Trouble with the Truth" (platinum in 1996) also hit number one. The Trouble with the Truth also spawned one of Loveless' favorites, "To Feel
That Way At All," a brilliant performance she tried but failed to get her then-record company to release as a single. "I kept telling them," she now reveals, "that song is the one the fans want."
In 2001, Loveless released what many have considered her masterpiece, Mountain Soul, an album of traditional bluegrass songs inspired by her family's own coal-mining roots and the music that told their story and sustained them through hard times. Its centerpiece was "You'll Never Leave Harlan Alive," a Southern gothic mini-drama of thwarted opportunity and hopelessness delivered in a mountain cry. She dedicated the album to her parents (her father, John Ramey, eventually developed black lung disease, the bane of all coal miners).
Emotionally, Loveless is a fearless singer, particularly deft at choosing those kill-billy ballads that take listeners to the darker places. "It's music for the soul," she observes, although she admits that there are "very few" truly haunting songs still being written today. "There's nothing wrong with songs that touch people in some way, even if you have to haunt them. I think in this day and time, and this economy we're all facing and people facing hard times, you're going to hear more of those types of songs. People need that — to cleanse their soul."
When Loveless was only twelve years old, she learned to sing Linda Ronstadt's pensive ballad, "Long, Long Time." "I'd do it at some of the jamborees we used to play," she says. Seeing Loveless sing a song like "Nothing But the Wheel," you realize that she imbibed not only the genuine emotion that characterizes Ronstadt's singing but also the capacity to meld with the song, to become one with it. "That's what I've always tried to accomplish," she explains. "For me, I'm not really acting the song — I'm living the song."
Loveless took a three-year sabbatical before recording Sleepless Nights: she lost her mother, her mother-in-law and her friend and inspiration Porter Wagoner all in that period. "I had to go through a process of healing for a while," she confirms, "but as I said, music is like a wonderful friend." She hopes the songs on Sleepless Nights will reach a younger audience. "I hope the youth of tomorrow and the next generation will be influenced and maybe even inspired to write this way," she comments. "This kind of music and these melodies — they're classic."