PopEntertainment.com > Feature Interviews - Music > Feature Interviews K to O > Toby Lightman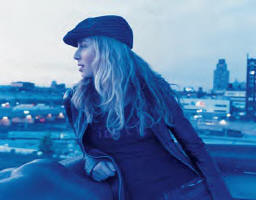 toby lightman
devils and an angel
by jay s. jacobs
Copyright ©2004 PopEntertainment.com. All rights reserved. Posted: February 12, 2004.
The music biz is always hungrily searching for the next big thing. They're trying to find an artist that has the talent and the vibe and the chops to make a huge splash in the choppy waters of popular culture. It should be someone who has a unique point of view and something interesting to say.
A lot of people are looking in the direction of Toby Lightman.
Before her debut album Little Things even hit the racks, the seductive single "Devils and Angels" was sparking listener curiosity and radio airplay. Who is it with this soulful voice and quirky songwriting chops?
You ask her and she'll tell you she's just another girl. Lightman grew up in Cherry Hill, New Jersey. She had a pretty average suburban childhood. Friends and family and school were the focus of her world. When it came to the music world, she was strictly a consumer.
However, even as a little girl, her parents saw musical talent in Toby. They drove her across the Delaware River to Philadelphia to play violin on Al Albert's Showcase, a long-running local show spotlighting child talent. It didn't make a huge impression on her, though. "I was really young," Lightman says. "I don't really remember that much about it, but, it's like a talent show."
Over the years her musical tastes developed and she started following a wide range of acts. When she was young, Lightman started out listening to what was on the top 40, Madonna and Def Leppard and whatever. Her older sister turned her on to classic rock. Her dad introduced her to doo-wop. She discovered alt rock, R&B and hip-hop. Then, there was Stevie Wonder. Wonder's vocal style and music thrilled her.
Still, Lightman never tried her own voice until relatively late. "I started singing when I was in high school," she recalls. "So, I was kind of a late bloomer in that aspect. It was just kind of like a chance thing. I took a vocal class with a friend of mine and ended up liking it."
So when she went off to college at the University of Wisconsin, she started mining her talent. When she was in her junior year, she was offered the chance to be the lead singer in a band with a record contract. The problem was it was in Thailand. She thought long and hard about it, and then decided to take the chance. Lightman spent five months in Bangkok playing covers six nights a week.
The experience just made Lightman surer that she was on the right path. She realized that it was important to seriously work on her songwriting. After graduation, Lightman
decided to take the leap of faith and move up to New York to try to make it as a singer. Like most of the young hopefuls who try to make it in the Big Apple, she had to find other work -- tending bar while looking for gigs.
A chance meeting with former Fugees member Wyclef Jean led to him producing a demo for her. "One song that really encompassed everything I was trying to do stylistically," Lightman explains. "I sent it out to a management company, Nettwerk Management [which handles Sarah McLachlan, Coldplay and Barenaked Ladies amongst many others]. I didn't really realize how known they were at the time. The manager that heard it had a meeting with me and had been friendly with Peter and set me up with him."
Peter is producer Peter Zizzo, who was riding a hot streak after discovering Avril Lavigne and Vanessa Carlton. "Obviously, because he was doing pretty well that year, a lot of labels were looking at what he was working on next," Lightman says. "One of which was Lava."
Lava Records (which is distributed by Atlantic Records) signed Lightman up and she and Zizzo started work on her debut album, Little Things. Happily, this is one of those albums that live up to the hype. Her music has been compared to that of Sheryl Crow and Nelly Furtado and Alanis Morissette, and while all of those comparisons have some validity, she has created a musical world of her own.
"Leave It Inside" has a sultry Mary J. Blige vibe coursing throughout, mixing in tastily with some folk/rock textures. The first single is the wonderfully funky "Devils and Angels" which weds a soulful backbeat to modern rock sensibilities. There are some beautiful but subdued and hopeful ballads like "Voices" and "Frightened." She earns her pop/rock stripes with "The River" and mines her bluesy side on "Coming Back In." She even experiments with jazzy scat singing on "Front Row." ("Yeah, in my own way," she laughs.)
Even though she embraces so many styles, Lightman feels there is a thread in her music that ties them all together. "I like to write different kinds of songs," she explains. "It wasn't really adventurous stylistically, because every song has the same elements, you know? Acoustic guitar, programmed drums, a lot of programming, and a lot of instrumentation. So everything pretty much has the same kind of composition. But it was dealing with the music, and the music was so different. That's why things took on a different form."
Lightman's voice has an amazing range, but one of the greatest things is that she does know when to rein it in. Too many young vocalists who have grown up with Mariah Carey and Christina Aguilera and American Idol feel that they have to show off their voices. Over-singing a song, using ten notes when one will do, it has become an epidemic on the airwaves. While Lightman does enjoy letting loose sometimes, she is confident enough in her vocals that she does not have to rely on the showy fireworks.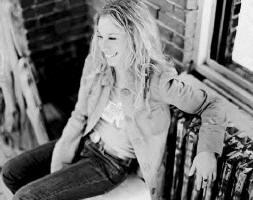 "I've always been somebody who has to sing for the song," she says. "I can't put riffs all over something, because I feel I'm just soiling it. There are certain songs where it's appropriate. A song like 'Front Row' I felt like I was able to sing out a little more and interpret it differently. But a song like 'The River' just really didn't need it. It's the same as any instrument. You don't want to put in something that doesn't belong, and I didn't think it belonged in certain songs."
Little Things mostly examines relationships. She tells intricate aural stories of love lost and found, people getting in their own ways while searching for happiness. Even when she explores good relationships, like the lovely ballad "Frightened," she gives them a bit of a spin. In that song the protagonist is afraid that things are going too well and coming to terms with how much the connection is affecting her.
"Unfortunately, some of the better songs come from unhappy places for me," Lightman laughs. "It's fun to write a song about happy-go-lucky stuff. Going out with your friends, blah, blah, blah. Most of the songs that really capture people and are long lasting are songs that are darker. People tend to go to music when they're going through a rough time. That's why writers tend to write songs when they are going through a rough time."
Lightman is happy that there is a growing audience for artists like her who may not fit exactly into some cookie cutter radio format (for the record, she rarely listens to the radio) made up by market research.
"I think people are looking for something that is a little more unique," Lightman says. "Not so run of the mill, a bunch of guys sitting in a room deciding what this girl's going to sing... Hopefully, they'll think my stuff sticks out a little bit and will change things up. I've been getting a lot of comments like that from DJs. People are excited to play it, because it isn't like what they're playing. It's gotten to a point where there's alternative rock stations and top 40 stations that just play hip-hop. But top 40 isn't all hip-hop. Why isn't Dave Matthews playing on these stations? It's kind of unbelievable."
Mostly, though, she's just glad that the people are getting a chance to make up their own minds. As "Devils and Angels" gets more and more airplay it will hopefully open up more eyes to her work. Lightman's label has said that the album has four potential singles they feel could all become hits.
"I just want people to get their own interpretation. It may not be for everyone, but I want people to know that if they like it; that's me. If they don't like it, then that's cool," she laughs.
It's looking like a lot of people do like it. In the meantime, Lightman is taking the whirlwind tour of a breaking artist. Releasing a debut album. Touring clubs with artists like Howie Day, Fefe Dobson and Edwin McCain. Making a video. Appearing on Total Request Live. She knew she was hitting when she heard "Devils and Angels" on an episode of MTV Cribs.
So, what does she think about the whole idea of being the next big thing?
"It's strange," Lightman admits. "I'm still just another girl from Cherry Hill. Nothing has changed for me. I'm still the same person. It's exciting. But it's not really something I've gotten my head around just yet."
Email us Let us know what you think.
Features Return to the features page

Photo Credits:
#1 © 2004 Clay Patrick McBride. Courtesy of Lava/Atlantic Records.
#2 © 2004 Courtesy of Lava/Atlantic Records.
#3 © 2004 Courtesy of Lava/Atlantic Records.
#4 © 2004 Courtesy of Lava/Atlantic Records.
Copyright ©2004 PopEntertainment.com. All rights reserved. Posted: February 12, 2004.