Copyright ©2007 PopEntertainment.com. All rights reserved. Posted: February 4, 2007.
There aren't too many people in the world who were in any way helped by Hurricane Katrina. For Taylor Hicks, however, surviving the horrifying storm did play a strange role in catapulting him to fame. You see, Hicks was in New Orleans the night before Katrina hit the city.
"I was actually one of the last out of Hurricane Katrina," Hicks recalls. Due to the harrowing experience in the New Orleans airport, Hicks was given a flight voucher for future use. "They had a plane ticket to go anywhere in the country. So I went to Las Vegas and tried out."
Those Vegas tryouts he is referring to were for American Idol – merely the most popular show on television. Hicks seemed a long-shot to make it on the talent contest, but his blue-eyed soul style and friendly common-guy manner made him a surprisingly sturdy contestant – the only person in the 2006 contest who never was even in danger of being eliminated from the show. In fact, the only time he was in the bottom three vote-getters on the show it was merely because there were only three singers left.
He couldn't have known that he would reach those heights when he was flying to Las Vegas. It just seemed to be a fun adventure. Plus, American Idol has become sort of like the lottery to struggling singers and Hicks – who had released two albums as an independent – thought that the exposure would only help his career. Besides, as he recalls humbly, "I had a couple of buddies tell me I should do it."
Not that it was all a whim. Music has always been central to his life. Hicks has been a singer for as long as he can remember. He has been recording and gigging for years, independently releasing the CDs In Your Time in 1997 and Under the Radar in 2005.
"I was always singing as a child," Hicks recalls. "I was always entertaining as a kid. The actual music part came when I was about sixteen. I bought a harmonica. I taught myself harmonica off of the Breakfast in America album by Supertramp. Then I taught myself guitar. Once I started writing on guitar and started playing harmonica, started singing, writing and playing my own music, I figured I had all my bases covered, to a certain extent."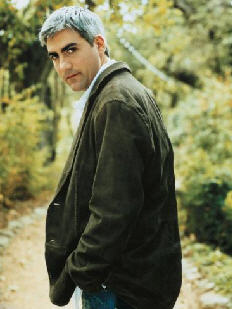 Hicks' season of American Idol had quite possibly the most talented and diverse crop of singers yet for the insanely popular singing contest. In the early years of the show, it tended to get lots of R&B and pop. This season, arguably the top six singers were worthy of recording, taking on different styles like Hicks' blue-eyed soul, adult contemporary with Katharine McPhee, more straight-ahead soul from Elliott Yamin and Paris Bennett, rock from Chris Daughtry and country with Kellie Pickler.
"It just shows you that America is made up of many different tastes," Hicks says. "I think on the show last year, it represented very well a lot of the aspects."
It all ended up in Hollywood last summer. Hicks and McPhee, the final two standing, stood together, nervously waiting as host Ryan Seacrest announced the next American Idol. It was a swirl of activity and thoughts and Hicks will always remember the moment when his name was called.
"It was amazing," Hicks says enthusiastically. "It was a very surreal moment in my life. I just was hoping that I didn't fall over once they called my name."
Right out of the gate, Hicks released his first single "Do I Make You Proud?" The song topped the pop charts, even though the warm-hearted ballad did not exactly take advantage of Hicks' soulful musical persona. Still, the song resonated with Hicks.
"I thought the song was great," Hicks says. "It had a great message. I know that there are some people that have sent it over to the troops in Iraq. The first song that I was given in the competition, I didn't really connect with. So I found 'Do I Make You Proud' and I decided to sing that. I really connected with it."
Now, months later, finally off of Idol and the subsequent AI tour, Hicks has recorded and released his self-titled major label debut. One of the biggest surprises was that the process wasn't all that different than when he was a struggling unknown.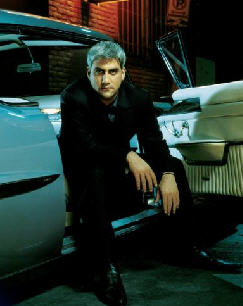 "There are some differences," Hicks says, "but there are other things that are very similar, you know? Having time. I think time is a big aspect of the major label, because you have time in the studio. With those indie albums, time is money in the studio."
Musically the album is surprisingly diverse. There is rockier stuff like "The Runaround." "The Right Place" has a gospel feel. "Heaven Knows" is very soulful. "Places I've Been" is a power ballad. Hicks was looking to experiment with musical styles on the album.
"Stylistically, that's just my musical interest in songs and how you interpret them," Hicks explains. "I like all styles of music, not just one. The music and the lyrics, they have to connect with me, no matter what style they are."
The album included songs written for Hicks by people like superstar Rob Thomas, rock veteran Bryan Adams and popular songwriter Diane Warren. The album was produced by Matt Serletic (Matchbox Twenty, Aerosmith, Celine Dion). It was hard for Hicks to believe that he'd be working with such respected industry veterans.
"I didn't have any idea," Hicks admits. "I was so excited that I had the opportunity to meet some of these people. Actually get to sing some of their music. Not only that, have some of my own music on the album as well."
Hicks had some help in choosing the songs on Taylor Hicks, but it was important to him that the buck stopped at him on the album.
"Ultimately I had the last say so," Hicks explains. "All of the songs I had to connect with emotionally. Ray Charles taught me how to do that. You have to make the song your own. All these songs that I was given, and all these songs that I decided to sing and decided to perform on this album were all songs I connected with.
Even on American Idol, it was obvious that Hicks idolized Ray Charles. The song "Heaven Knows" on the new album is built on a sample of Charles' classic single "What'd I Say." Hicks was happy to use the song as a tribute to his hero. "That was really cool that I got to do that."
Sometimes the blue-eyed take on the 60s soul sound is obvious. For the album, Hicks recorded a version of Marvin Gaye's classic "Wherever I Lay My Hat (That's My Home)." However instead of the exuberant testifying of Gaye's original recording of the song, Hicks has used a more hushed, slowed-down tempo. It seems the new recording is much more directly descended from the ballad cover of the song by 80s new wave blue-eyed soul singer Paul Young.
"Yeah, it is," Hicks agrees. "It had more of a melodic feel, this last go around of that song. The melody is so great and the lyrics are so great, when you slow things down a little bit, you're able to hear the words. That is a great version."
Hicks was also able to resurrect, "Gonna Move," a song by a long-overlooked soul man named Paul Pena. Pena was a blind singer who released a respected first album in 1973, but due to bad management his second album (which was recorded in the early 70s) never was released until the new millennium. Another Pena song, "Jet Airliner," became a big hit when it was covered by the Steve Miller Band in 1977.
"I've always been a fan of Paul Pena," Hicks says enthusiastically. "I've always played 'Gonna Move' live. I've always played his music. I'm a very big fan. I always will be. I thought he was a great soul. I still think he's a great songwriter. He has contributed to music history."
As much as he loved being able to play tribute to some of his favorites, it was even more important to Hicks that he get some of his own songs on the CD, too. Surprisingly, they stack up well with the other recordings. There are two songs, the swinging "Soul Thing" and a mid-tempo devotional called "The Deal," which Hicks had recorded before "[on] my previous albums Under the Radar and In Your Time." As Hicks does more recording, he plans to incorporate more of his own music and new songs on his albums.
"I am a songwriter at heart," he says. "I have songs now that I'm into singing. I'm enjoying the songwriting process. I always have. It's been a little bit stagnant because of all I've been doing right now. But this next album will have more songs by me on it."
Now that his album is widely available, Hicks does not want to forget where he came from, either. With a new season of American Idol starting up, Hicks has gotten the strange opportunity to watch the show with hindsight. It's a fun experience to see thousands of young hopefuls giving their all to get to where he is. "I got to catch a couple of episodes as a casual viewer and I'm definitely enjoying it."
Still, a year on from his own auditions, Taylor Hicks' life has changed completely. He still is getting used to existing in the spotlight, but he's enjoying the education.
"I've had twelve months worth of really good practice," Hicks says. "You're always forever learning. You're always learning about the limelight and what kind of aspects it has. I'm falling into a good zone. I'm about to go on a national tour that starts February 21st in Jacksonville, Florida. I'll be touring all these songs and a lot of obscure covers from way back when."
Does Taylor Hicks know he's really made it big because "Weird Al" Yankovic has decided to parody one of his songs? "You could say that. That's definitely one thing that you could say," Hicks laughs.
Not that Hicks is letting everything which has happened in the last year all get to his head. When asked how he'd like for people to see his music, Hicks sums it all up in one world: "Real." Now that he's been the American Idol and working on being a pop star, it will not change his life in one fundamental way. "I am who I am," Hicks smiles, "and I'll always be what I'm going to be.
"It's interesting each day, which is really cool," Hicks sums up. "It's a blessing and an honor. I just try to stay who I am in music and who I am as a person."