PopEntertainment.com > Features Interviews F to J > Megan Gaiser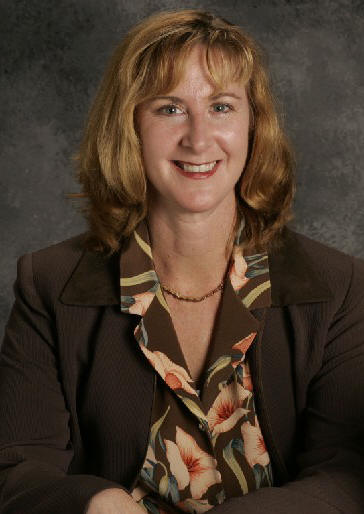 Megan Gaiser
The Case of the Pioneering Game Company
by Jay S. Jacobs
Copyright ©2006 PopEntertainment.com. All rights reserved. Posted: December 3, 2006.
Once upon a time, computer gaming was looked at as a boy's activity. Games were made by men, targeted to men and featured mostly men. Or if it was about a woman, she was a sexy cartoon of a woman trying to out-macho the guys, a la Lara Croft.
It occurred to Megan Gaiser that this was writing off a huge chunk of the potential game-buying market. Gaiser was a producer of documentary and educational films who decided to leap into the interactive market when the opportunity presented itself, becoming the Creative Director of a new Seattle-based company called Her Interactive in the late 90s.
"We are the pioneers of games targeted towards female play preferences," Gaiser explains. "We had no competition at the time."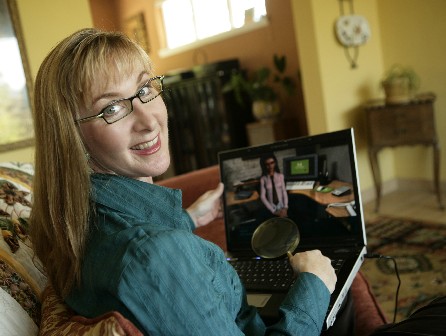 Her Interactive may have been a new company, going after an unproven market, but they did have one ace up their sleeves. Right before Gaiser signed on, Her Interactive was able to get the licensing rights to one of the classic long-running series in girls' literature – The Nancy Drew Mysteries.
The series about the intrepid teen sleuth was created in 1930 and has since spawned well over a hundred books, all written under the nom de plume Carolyn Keene. Only sixteen years old, Nancy works with her friends George and Bess and with her boyfriend Ned to solve mysteries. She is also aided by her father, a well-known lawyer.
The possibility of working with these classic characters appealed to Gaiser, who used to read the series herself as a girl. "Nancy Drew represents all those characteristics we aspire to. She's smart, gutsy and resourceful. In the end, she gets the job done!"
Of course, this was also a huge responsibility. Nancy is a pretty iconic character in children's literature. There were big decisions to make. How important is it to the designers to stay true to her character from the books? How do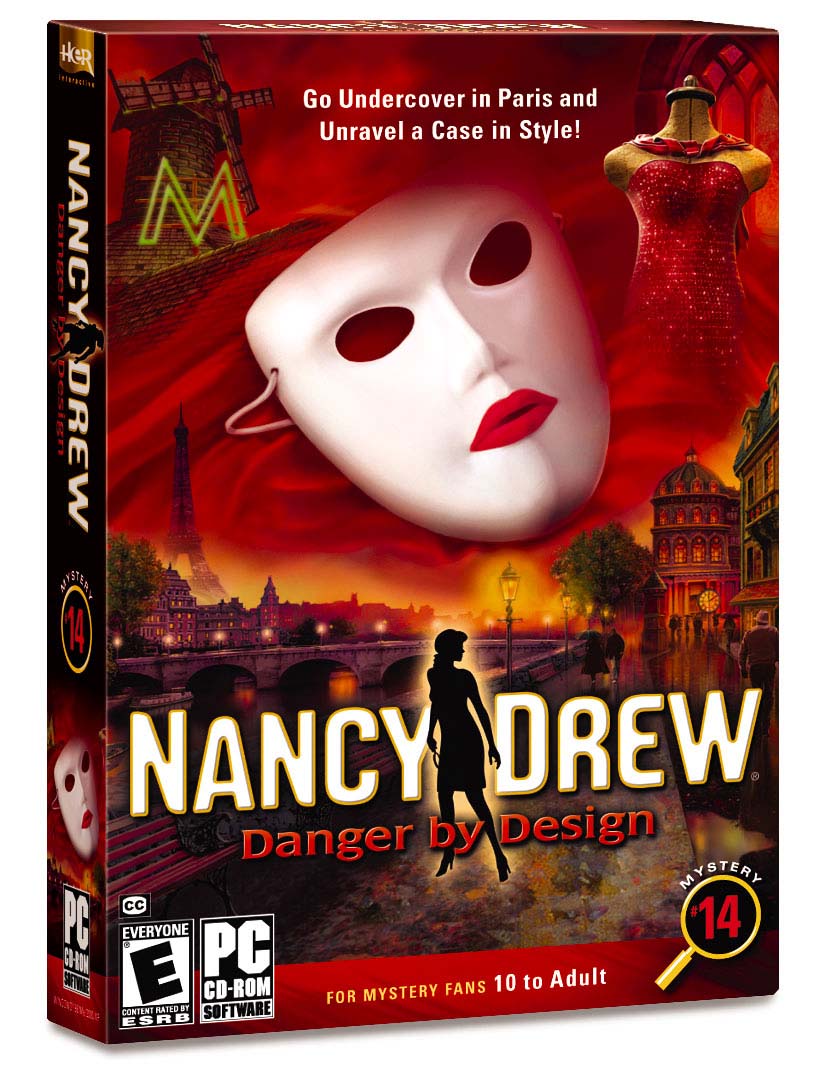 they shake it up a bit? Will the stories come from the books, or will they make original ideas? It quickly was evident that it must be a melding of all of these things.
"We start with the books as inspiration," Gaiser explains. "We change the plots and some characters so that if you read the book, you'd never be able to solve the mystery."
The ideas worked out even better than they imagined. When the series started, it was a tough sell getting family friendly, mostly non-violent games out there in a computer gaming world which is dominated by the likes of Grand Theft Auto and Doom. However, less than a decade later, the company and the series are a huge success and Gaiser is now CEO of the company.
"It was very difficult at first in 1999," Geiser acknowledges. "We were refused shelf space because the prevailing wisdom was that females were computer phobic. Once we proved them wrong by successfully selling on Amazon, our Nancy Drew games were welcomed into retail. The Nancy Drew series is the number one PC adventure franchise in units, outselling Harry Potter, Myst and Lord of the Rings for the third consecutive year!"
Seven years and fifteen games later, the series is going strong. The latest two of the series to be released are Danger by Design and The Creature of Kapu Cave. Like the original book series, the games take place in a variety of exotic locales – Danger by Design takes place in the Paris fashion scene and Kapu Cave is set in beautiful Hawaii.
"The location is definitely a vital part of the game series," Gaiser says. "It's great source material to develop mysteries, intrigue and puzzles. For Danger by Design, our Lead Designer used Paris and France as a backdrop for several puzzles such as the metro code, translating French words, parfait production, escaping from catacombs police, etc. Capturing the feeling of the environment is very important to get right in order to immerse the player into the experience and mystery. Our art and production team do a lot of research to be as accurate as possible. Not only do we use visual aspects to describe an environment but aural cues as well. For example, in Danger by Design, we used sounds that you commonly hear in Paris: the street cleaners, the garbage trucks, the klaxon of the ambulance, the occasional street protests."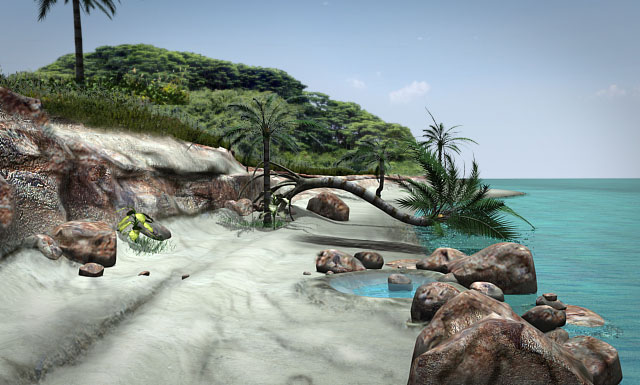 In The Creature of Kapu Cave, the game is also spiced up by an appearance by two of Nancy's compatriots in crime-solving, The Hardy Boys. Created and owned by the same people in the 1930s, The Hardy Boys and Nancy Drew have since shared TV series and books. So it just seemed natural that they might work together well in a game.
"The role of the Hardy Boys in our Nancy Drew series has evolved over the years from phone help friends, to supporting animated characters to playable characters in Creature of Kapu Cave," Gaiser says. "Each introduction has been contentious, with some players worried that the 'boys' could overshadow Nancy's role in the adventure. However, the majority of users enjoy the Hardy Boys as partners in solving crimes. Ultimately, though, we need to keep things fresh in the series, and we do so by mixing up the characters that support Nancy in her investigations. Right now, the Hardy Boys are on hold and we're bringing back old standbys such as Nancy's boyfriend, Ned."
So there won't be a Hardy Boys series in the future?
"I'm sure there will be a Hardy Boys series, but not from Her Interactive," Gaiser states.
Which is fine, the company is more than busy keeping their franchise series interesting and exciting as there are more and more game ideas in the works. The company also promotes other original series of mystery games through their website, including Thorn and Fone Bone, Sleuth and Delaware St. John.
"We continually ask our advisory Board of 50 girls and women what's working and what's not," Gaiser explains. "Our PD team and marketing also work together to brainstorm ideas with each game. It's a collaborative effort." The company is also delving into new types of media. "We are branching out in several directions. We are porting our games to DVD games, distributing our games digitally as well as in stores and also creating a Nancy Drew online series."
All of Her Interactive's series are mysteries, a form which Gaiser feels lends itself to computer gaming.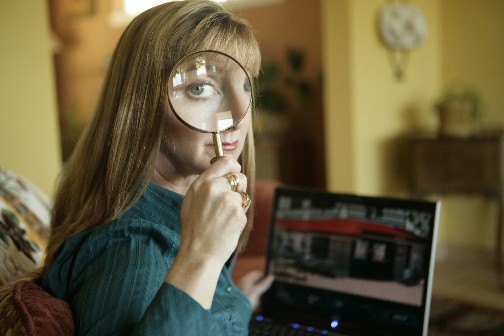 "Everyone loves a mystery because it usually involves a rich story, strong character development, and intriguing locations," she says. "It's also a much different metaphor from most games that are dependent on reflex speed or mastering complex rules."
In some ways in the brave new world of entertainment choices, video gaming is sort of replacing reading for a generation of children. Does Gaiser consider games to be interactive literature?
"Some games yes," Gaiser allows. "Gaming is an art form. The games we create tell a cultural story and this medium like all mediums, will impact our generations and future generations. We have an opportunity to shape the quality and the values of the culture we live in. I look forward to seeing many more inspiring games with female role models."
So, how does she feel about being a female role model?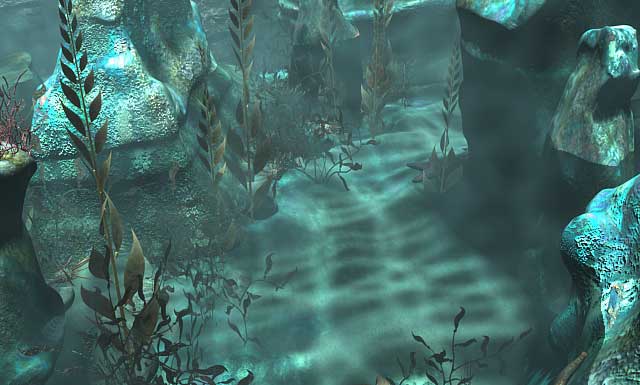 "Ultimately, I am proud to be a female CEO because it underscores the fact that females are making a difference in all aspects of the gaming industry – management, artists, game designers, customers, et al. We are currently at the tip of the iceberg when it comes to the potential for interactive entertainment and content for women, and the coming years promise to be an extremely exciting time for us.
Ironically, just because the adventures are targeted to girls, it doesn't mean that women are the only audience that the company seeks or deserves.
"Our goal is to create great games. Our core expertise is storytelling and targeting female play preferences. We believe that this formula will also appeal to boys and men. Currently 10-15% of our audience is male and if the name of the series weren't Nancy Drew, we believe we would have many more boys and men playing our games." Also, like the games, the company is not made up of just one type of person. "Many people think that Her Interactive is made up of all women. We look for the best talent and as it turns out, we are 50% female, 50% male."
Still, Her Interactive has found a very attractive niche in the computer gaming world and they will ride the wave as far as it will take them.
"It's taken awhile for publishers and developers to realize how lucrative the female market is," Gaiser says. "Today, there are many developers working to create games for this audience. The Her Interactive team has helped debunk the myth that women/girls are technophobes and are uninterested in computer gaming. With the success of our Nancy Drew PC game series; we have proven beyond a doubt that there is a significant and vibrant market for females. We have sold four million total units to date and received thirteen consecutive Parent's Choice Gold Medal awards for quality. In all, I feel Her Interactive has helped carve the initial footprint for games that are targeted to female play preferences."
Features Return to the features page

Photo Credits:
#1 © 2006. Courtesy of Her Interactive. All rights reserved.
#2 © 2006. Courtesy of Her Interactive. All rights reserved.
#3 © 2006. Courtesy of Her Interactive. All rights reserved.
#4 © 2006. Courtesy of Her Interactive. All rights reserved.
#5 © 2006. Courtesy of Her Interactive. All rights reserved.
#6 © 2006. Courtesy of Her Interactive. All rights reserved.
#7 © 2006. Courtesy of Her Interactive. All rights reserved.
#8 © 2006. Courtesy of Her Interactive. All rights reserved.
Copyright ©2006 PopEntertainment.com. All rights reserved. Posted: December 3, 2006.