Only a few minutes into speaking with Kathryn Dean one thing becomes painfully obvious: she is one of the most charismatic and intelligent up-and-coming artists you're likely to have the pleasure to talk to.
The 19-year-old singer is undoubtedly taking the music business by storm – and on a global scale too. Some of her accomplishments include being featured on multiple television networks (including but not limited to: CBS, ABC, and MTV), being selected twice as a semifinalist for ReverbNation's Unsigned Only American Songwriting Contest, and is an International Acoustic Music Award recipient.
Perhaps her most admirable achievement was having two of her songs featured on the hit Brazilian television series Malhacao, which averages over 42 million views per episode. As a result, her fame was boosted and the show gave her a fan base in a completely different continent. Most singers, while in their beginning years, can't claim that.
All this hard work has all come together with her new album Hit The Lights.
"It's something that means a lot to me," Dean says about the record, which is very clear to anyone who listens to it. "Every song is very personal and written to convey a special meaning. I'm extremely proud of it. I hope that my fans will be able to connect with the songs as much as I have."
The album was released April 28 and is available on iTunes, Spotify, and Amazon. Hit The Lights contains songs from her 2014 self-titled EP, as well as five new tracks that add to the sassy flare.
It's a breath of fresh air to see a young artist who is so passionate about what she does. In today's day and age, songs on the radio don't seem to move past the shallow subjects of lust and substance abuse, and quite frankly, they all start to sound the same. However, with songs such as "Fight" and "For Us We'd Do Anything," her songs exceed the norm. They enter a realm of refreshing and timeless music, with a little bit of spunk too.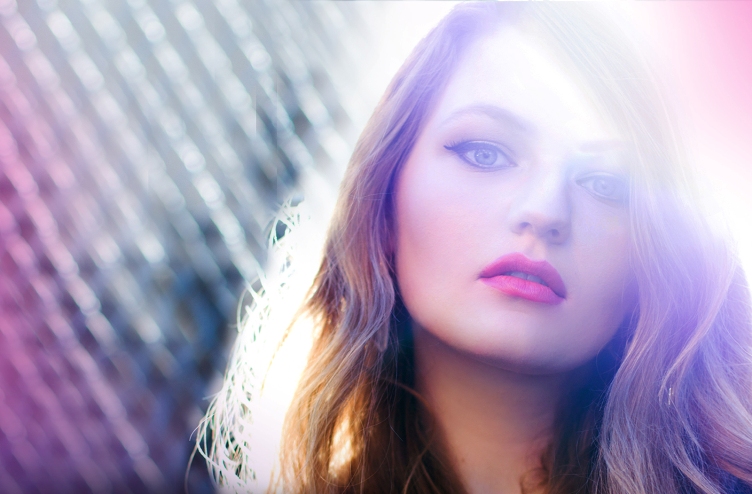 It's really hard for her to choose which song off of the album has the most personal meaning to her.
"It depends what day it is," she responded simply and quite honestly. "Music has the ability to take you back to a certain time or memory. Each song does that a little differently – in their own ways. So it just depends on the day."
However if she has learned anything in music – and in her life – it was this realization, which has become a motto for Dean: "Life isn't about being perfect."
After all, she said, everyone makes mistakes. It's about realizing that life is a learning process. You have to accept your past mistakes and use that new knowledge to make a better version of yourself.
That's pretty insightful for a 19-year-old. Dean carries herself in a confident, beautiful way, almost like she possesses of an old soul. The way she spoke of hard times with confidence shows that she knows her self-worth – which is so important. Such wisdom does not come that naturally to a lot of people. It's that special mindset that will allow her to grow, and grow, and grow, and not stop until she can't go anymore.
Of course, it has always been a mystery as to what can make a song into a hit. However, when she is writing new tunes, she does have ways to get a little advanced insight into how people might react to her music – and whether it has the potential to climb the charts.
"I have my own formula," Dean explained. "I've found that it's fool-proof and works great. I should trademark it now! When I'm in the beginning stages of a song, I'll sing it to my parents. I've found that if my mom is humming it around the house shortly after, it's a good one."
It's little things like this which really hit home. They highlight the fact that Kathryn Dean is a humble girl who has stayed true to herself, despite the rising fame. Sometimes it almost feels like she could look backwards at her past self to give advice: to tell herself to just keep moving forward and don't stop. Her mistakes will pay off. She has so much in store.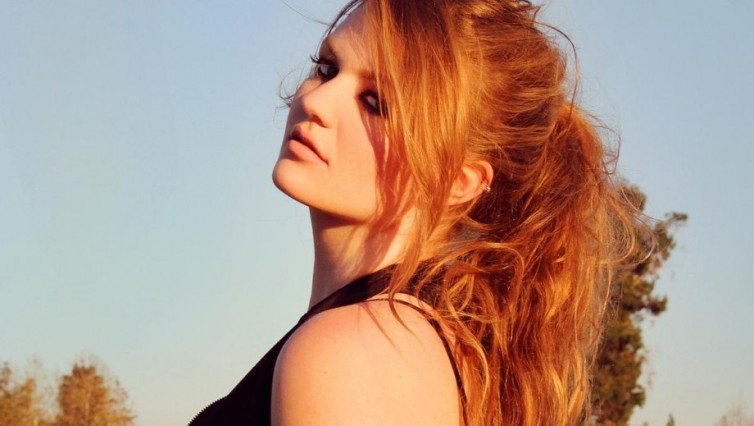 This massive potential is just the tip of the iceberg. Who knows where Dean will be in five years?
"If you asked me that question a year ago, I would have given you a completely different answer," Dean admitted. "Things have happened so fast. I never in a million years thought I'd be where I am today. So that times five... I have no idea. All I can say is that I'm going to continue doing what I love. I'll see where that takes me."
That should be quite far. Such a well-spoken young woman with her charm has the ability to suck anyone in and keep them enthralled by her talent.
Now, as a seasoned road warrior in the music game, she even has some sage advice to give aspiring singers trying to follow in similar footsteps.
"All I can say is that if you work hard enough, you'll achieve your dream," Dean said, confidently. "Surround yourself with people who care and want to see you grow."
She also says to stay true to yourself, follow your instinct, and to never stop wanting to learn. Never let your hunger to learn new things diminish.
"I think the moment you stop wanting to learn things is the moment you start to digress," she added.
Kathryn Dean is not planning on backing down. She is an extremely talented young artist with a voice full of passion and immense depth. It should be exciting to see where she goes in life. It wouldn't be surprising if her name began to pop up more – on television, radio shows and social media. With her determined mindset and confidence, the outlook is very promising.
Email

us
Let us know what you

think.