For another 70-year old, kicking it out on stage for three July nights at 54 Below under the banner of A Little Bit Broadway, A Little Bit Rock 'n' Roll might seem like a daunting task. Yet given Micky Dolenz's uncanny history, it's not surprising. Produced by label exec Van Dean — directed by Dean and Dolenz — and under Michael J. Moritz, Jr.'s music direction, this show demonstrates a love for both Broadway stylizations and rock 'n' roll without compromising either form.
In three intimate concerts, the singer and multi-instrumentalist includes some of Dolenz' band The Monkees' greatest hits and rarities he's rarely performed before from musicals he loves. Having seen an intimate rehearsal before a small audience, the raw performances — with an insider's look at the process of refinement — suggests that A Little Bit Broadway, A Little Bit Rock 'n' Roll will more than please. It should arouse a demand for it to be extended here and beyond New York.
This eternal Californian has the experience having starred as a kid in the television series Circus Boy, as well as being the drummer and singer of the hugely successful rock 'n' roll band The Monkees, which originated from the classic '60s TV show of the same name. It debuted on NBC to incredible success and ratings remained high for two seasons. Then Micky and the band starred in their own feature film, Head, a 1968 psychedelic romp co-written by a young Jack Nicholson, which became a cult classic.
Ultimately, The Monkees sold over 65 million records, toured the US and much of the world many times. Dolenz has also starred in musicals on Broadway, the West End, and in national tours. These include: Disney's AIDA (Broadway), Pippin, Hairspray (West End), Grease, A Funny Thing Happened on the Way to the Forum, Tom Sawyer and more. He has also released two solo albums (Remember and King For A Day) and a memoir. Dolenz recently appeared in the world premiere of the new play Comedy Is Hard (Ivoryton Playhouse) by four time Emmy winner Mike Reiss (The Simpsons).
After all this, the eternal Monkee has the endurance to not only survive being a rock star — a mega-pop star at a time when excess and self-destruction was the norm — but proven to be an incredible multi-hyphenate in ways that few singers or actors rarely are. The veteran Californian has had a comprehensive career encompassing not only a range of musical styles, but creative activities as including directing, writing, producing, and a bit of design and furniture making as well.
Of course being best known as a Monkee — transforming the faux band into a crack quartet capable of world tours performed as well as the studio musicians who initially backed them on their songs — raises all sorts of good questions. When you've had such a remarkable career as Dolenz has had, while remaining a friendly, and thankfully for this interviewer, open subject, it garners great Q&A material. It didn't hurt that we discussed it all in such a fine restaurant as Midtown's Palm.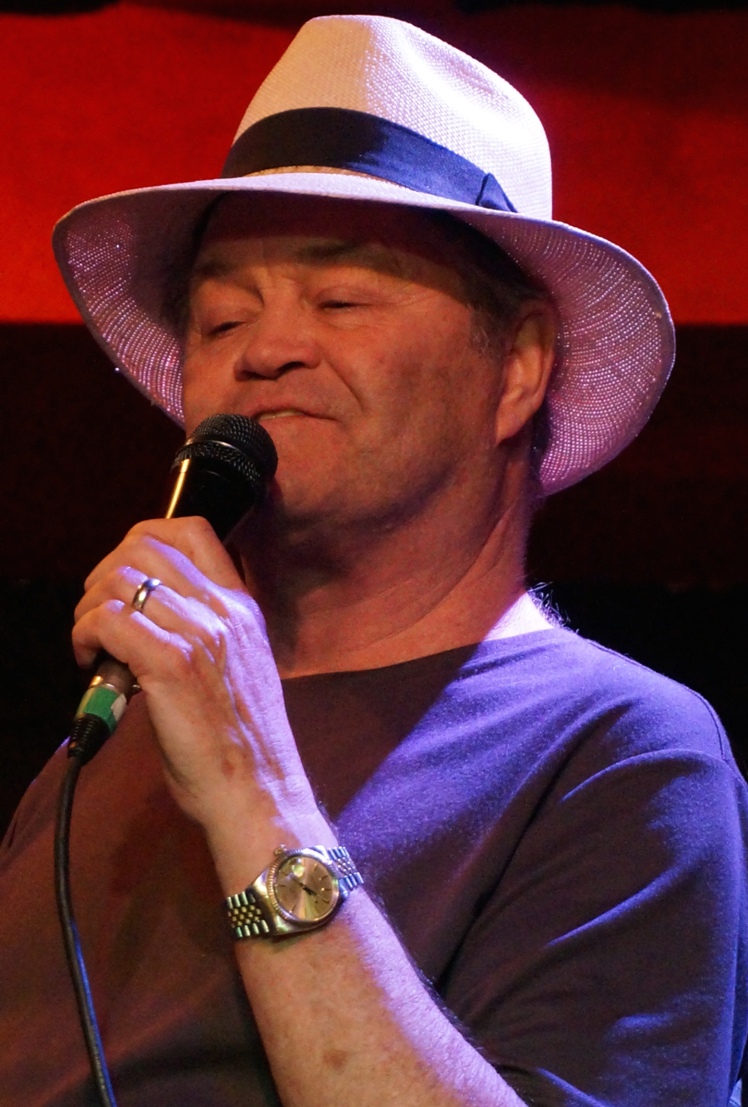 If all these digital tools had been available to you when you did the band, how different would it have made things? Are you glad that you came out of a world that had that sort of naive experience of rock and roll?
That's a good point. I suspect at the time there was somebody that would ask me, "Can you imagine what it was like when there was no recording, or you were recording on a wire recorder or a wax cylinder?" Up until the '50s there was only mono [monaural]. My first tape recorder was mono. I remember when stereo came along, and the first stereo albums [came out]. I remember clearly my father saying, "This is [in] stereo," and I said, "What do you mean?" He put it on our home system, a big vinyl thing. It was a sound effects kind of album, and it had a train going from left to right. We were like, "Ohhh, wow...." You could hear the bass over here and the guitar on the right.
So the recording process was much more difficult [then] than it is today. It was expensive. It took a long time. You didn't have the options. You didn't have the editing [available]. You had to do all your work before you got to the session. That's why the musicians like the Wrecking Crew, who of course you must have heard of — have you seen the documentary [The Wrecking Crew, about all-star studio musicians of the 50s and 60s]? You should, I'm in it. Denny [Tedesco], the guy that made it, his father was Tommy Tedesco, the guitar player. [ed note: We actually have an interview with Denny Tedesco and a couple of members of The Wrecking Crew about the film.] He has taken 20 years to get that thing off.
I am so glad they finally got the recognition that they deserve. Because everybody, as you probably have heard by now, used the Wrecking Crew — the Byrds, the Beach Boys, the Mamas and the Papas, the Association — everybody. The reason was not that these people couldn't play. Playing live, and playing in a very, very — as I said — expensive, now rather primitive environment, was a very different gig. These studio [cats], that's all they did. They could keep the dynamics the same. They could read the charts and just knock it out in one or two takes. These people also never went on stage. They never played live, except for, I guess, Glen Campbell, who is the only one I can think of.
They never toured.
Oh, no. They're not live performers. When you are onstage live, you've got to perform. They were not performers. They sat there like this [demonstrates] and played. They read the docs and played.
Has anybody ever proposed making — not so much a documentary but a feature film — like this Beach Boys movie, Love & Mercy, about the Monkees? The Monkees story is so unique. It's fascinating how ubiquitous the name "Monkees" is no matter what generation someone if from. A lot of people don't really get the uniqueness of the story. In those days they would create a manufactured band, but the people were interchangeable. Here was a created band that actually became an organic whole; no one ever thought was possible.
Mike Nesmith used to say it was like Pinocchio becoming a real little boy. Well, at the time, nothing like that had happened. Now, of course, you have it happen frequently. I think the closest thing that has come along in years is Glee. They go on and perform, but it was a TV show about an imaginary glee club. And The Monkees was a TV show about an imaginary band.
You guys got to contribute and take it even further because you actually put your own wacky personalities to work in it. Would you want to have a movie like this made?
Well, there actually have been a couple of little things, television things. VH1 did one years ago called Daydream Believer. Not bad, not a bad film. There has been talk about it. You know, I am so close to it. I'm probably not the person to ask, because I am too close to it, really.
It's also interesting how most of you stayed in touch. You had that group with Davy Jones and have toured with Peter Tork...
Well, we had our own solo careers, but it does tend to always come back to that, yeah.
Like seeing you and Peter playing together at the Rockers On Broadway.
A two-dog monkee.
In this current show, you revisit your own personal history and reflect on it with this musical expression. What led to doing it?
I was asked. (laughs). The Broadway producer Van Dean, who also owns Broadway Records, resurrected that. We met a couple of years ago. He is from Connecticut and he was doing a benefit for Sandy Hook, for the kids. He got in touch with me and knew I had done some Broadway stuff. I did the benefit for him, sang a few songs. Then about a year or so ago, he got in touch with me and said, "There's this club called 54 Below, and we have recorded a few acts there for the record company. We'd be interested in talking to you about it." He had come up with the idea, he knew I had done Broadway, and of course, knew I had done rock and roll.
He said there was a Monkee tune Neil Diamond wrote for us called, "Little Bit Me Little Bit You". So he said, "We'll play off of that and call it, Little Bit of Broadway, Little Bit Rock and Roll. It intrigued me. I said I could really be into that. I had been doing a lot of theater, and of course I had had all those hits. It took us about a year to pull it together, just to get the dates from 54 Below. And to get the band, and [musical director] Michael Moritz, and VMD to get his band available.
So that's the regular band he works with?
Yeah. He has lots of musicians that he works with, and these are, I think, [the] core people. Really that's how it happened. I wasn't available last year. Then this year, he said "Can you do it in July?" I said "Yeah." We wanted more than one date because if you are going to record a CD, too risky. So we waited until 54 Below came up with three dates, and here we are. Simple as that.
It was brilliant that you invited people to your rehearsal the other night, having an audience there. Did that help you in certain ways?
Yeah, it's why I requested it. It was my idea. I could not have gone onstage cold and never having sung these songs [before an audience]. Not the Monkee songs, because all the Monkee songs and those stories I have done a million times. It was the half-a-dozen [or so] Broadway tunes, most of which I had never sung before in front of an audience, ever. Ever. No, I would say out of all those Broadway tunes, there is only one that I have sung. That's "DW Washburn," because it was a Monkee hit and that's the cross-over tune. All those other songs, I've sung around the house. I've sung at auditions, like "Don't Be the Bunny", which I mention. But no, I have never sung them before an audience before, or told any stories about them in front of an audience.
So when we started rehearsing, I said, "I can't go onstage at 54 Below on opening night never having performed these songs. So that's what that rehearsal was last night, and tonight is just to get me comfortable with singing those songs and telling those stories in front of strangers. I told some of them in front of my family, but I have never sung any of those songs in front of [strangers]. Last night was the first time I have sung "Pure Imagination", "Don't Be the Bunny" or "Mr. Cellophane."
Obviously, it was very effective. It has a complete freshness. It's interesting to think of these choices you made, and also to hear you sing in these different voices — to see how someone who sings rock and roll can re-interpret a Broadway song, or how you use your Broadway background. I loved you singing your mother singing Billie Holliday — that was great.
You talk about being a public person and a private person. Where the lines are between public and private. When you are exposing yourself. But rock and roll is hyper-intensive. Even when you are interpreting someone else's song, you have to throw yourself into it in a physical way that is not like a Broadway song.
If you hadn't been a Monkee, would you have still gone into rock and roll, or music, or would you have been an architect like you had originally planned after you had been a child star — in the TV series Circus Boy?
If I hadn't gone into that audition [for The Monkees], I would probably be an architect, and we wouldn't be sitting here.
Or you would have invented some kind of technology.
I don't know. It's a good question. It's kind of moot, unless you believe in parallel universes. Like the thing I mentioned last night [at the rehearsal]. The showbiz thing has always [been in my life], but there's the showbiz, and there's my real life. I got it from my parents, who were also like that. My father was an actor. He was off the boat from Italy. We never lived in the Hollywood-Beverly Hills-showbiz-y kind of world, ever. No friends from that world, really. We lived out in little ranchettes in the [San Fernando] Valley and had horses, chickens, all that. So it was like, daddy went to work, and came home and cleaned the pool. I would win my first series, Circus Boy. I would go do Circus Boy, come home and clean the pool. So I've got to credit them mostly with — as much as you can have in a showbiz world — a very down-to-earth family life. Very down-to-earth, very no-nonsense. They never pushed me into the business. Never like the traditional stage mom type, "Eyes and teeth, honey, eyes and teeth."
They did just by virtue of the way they acted. I noticed very early on that there is a difference between the person and the persona. I don't remember them saying this to me in so many words. But I remember when I was ten years old, I saw my father on the set playing an evil Mexican general killing people. He would come home and tickle me on the living room floor. So even from very, very early on, I got that that was the character, that was the act. [Otherwise,] I am a very private person. When I'm home, I'm in my shop — I have a workshop, a wood shop. I have a business. My daughter and I have a family business called Dolenz & Daughter's Fine Furniture. We make heirloom furniture. So I have always had that side of me.
Do you think that helped you in maintaining your sense of authenticity?
It must have, I guess. One of the things they did I think was very smart was after Circus Boy. It was a big show, a very popular network prime time show. I was 12 or 13, so they took me out of the business entirely. Back to school, public school. No showbiz, no acting. So I missed that whole post-childhood success craziness. The disappointment, "They don't love me anymore, Mommy." Growing up and going through puberty is tough enough. Having that "You're a has-been at 13" is what I believe messes up kids like that and has done in the past. We have even seen it recently, with the kid from Star Wars — the little kid [Jake Lloyd] who played Anakin Skywalker. You don't know who you are. You don't know what happened. All of a sudden you're a has-been at 13. My parents wisely took me out of the business entirely. I really didn't get back into it until The Monkees, ten years later.
So with this process of putting this show together, and these different lives, do you have any reflections?
Yeah. Finding and choosing the songs for the Broadway section was really an interesting process. I had assumed that this started with songs that I had sung in a show like [A Funny Thing Happened on the Way to the] Forum, Grease, Aida, Hairspray, Pippin — we could have started with those. But none of them worked. None of them worked because most songs in a Broadway show are part of the narrative of the show. That's why they are a Broadway show. You have to be in the show.
So their integrity lies in the context.
Absolutely. That's what Broadway shows are. All the dramatic moments don't turn on dialogue, they turn on a song. Like the old saying: in a Broadway show you talk and talk and talk until you can't talk anymore, and then you sing. Those big moments, dramatic moments or comedy moments or whatever, turn on a song. That's what makes them Broadway shows. The downside, if you are trying to find material, then [you have to] do songs out of Broadway shows that stand alone. We can count on a couple of hands how many songs?
Cabaret is one of the few.
One of the few. The Beatles did "Til There Was You" — I mean, very few, because they are part of a narrative. Doing a show like this, that was the problem we ran into. They are great songs. I wanted to do a song out of Aida.
Now that you mention it, I notice you didn't do any songs from the shows you were in.
None. Not a one. We found songs that are stand-alone. But do they also speak to my narrative? "Mr. Cellophane" [from Chicago] is a good example. We set it up with that story about sometimes you'd like to be invisible. It worked. That was an interesting challenge, trying to find these songs. It took me about a year.
How did you go about finding them?
A lot of them recommended by Michael. Two of them came out of my childhood: "Some Enchanted Evening" and "But Not for Me," [thanks to] my mom. Actually, a couple I had been working on over the years as audition pieces. "Don't Be the Bunny" got me three shows.
Do you ever find it ironic that you did Pippin and then in the recently closed revival version — which is now on the road — incorporated that circus element?
I haven't seen that version. I hear it's really good.
You did an album of non-Monkee songs, right?
Yeah, a guy in England came out with [one]. He compiled all these obscure tunes from the '70s that I did post-Monkees on MGM. I totally forgot I had even done them.
That's interesting timing, that it is coming out now in light of you reviewing your history.
It's not a one-man show or anything like that. I'm not that interested in myself. I do love the fact that it is incorporating the two things I love most in music, which is rock and roll and Broadway.
What did you learn about yourself as a singer or performer in terms of how you interpret Broadway or rock and roll?
I learned that many years ago, when I started doing shows. Like I mentioned last night, The Monkees was a little bit like Broadway on television. A little bit like musical theater on TV. Like an old Marx Brothers movie. After we were cast, they screened Marx Brothers movies for us, Laurel & Hardy, the Beatle movies. I remember it was heavily weighted towards that Marx Brothers idea. Not the Three Stooges, we never beat each other up. [It was] One for all, all for one. There's an interesting book called The Politics of Ecstasy, written by Timothy Leary. When you go back, you will find almost a chapter devoted to The Monkees. Whatever you think of Timothy Leary, I don't know, but...
Oh, I love Timothy Leary.
He got it. He mentions things like that. I don't remember his words — the irreverent, psycho-something jello — but basically what he said was, the Monkees brought long hair into the living room. Before that, the only time you ever saw young people with long hair on television, it would be an arrest. It made it okay to have long hair and wear bell bottoms. I mean, the kids said "See, Mommy, the Monkees don't commit crimes against nature, and they're just having a good time." [He sings] "We don't want to put anybody down." In a very similar way, I realized years later that Henry Winkler did it with the Fonz, in making it okay to wear a black leather jacket. Until then, we were outlaws. We were Marlon Brando and The Wild [Ones]. You were a motorcycle gang thug. You had your hair like that with a motorcycle jacket. In another similar way, I thought, was the way that Will Smith made it okay to be a young black guy [doing] rap music in The Fresh Prince of Bel Air. The Monkees did that for the hippie generation.
In some ways, in hip hop and motorcycle gangs there always was a level of not the noble outlaw, but the bad outlaw. The hippie thing was never meant to be outlaw.
No — well, not outlaw, but [the show] was never anti-Establishment. We still couldn't do or say anything about the war. We couldn't talk about anything controversial. The NBC censors were very, very strict. In fact, there is a great story. There was one episode called "The Devil and Peter Tork." It [was based on] the Faustian legend. Peter wants to learn how to play the harp, and says, "I'd give anything to be able to play the harp." The devil appears and says, "Would you really?" He says, "Sign here." Peter then suddenly can play the harp. He comes back to the beach house and says, "Hey, guys, I can play the harp!" "How did you do that?" And he said, "Well, I had to just sign this..." I say something to the effect of, "Peter! You've signed your soul to the devil, which means when you die you will go to hell!" This is in the script. They sent it to NBC, to the censors, before we were shooting. The censors came back and said, "You can't say that on network television at 7:30 at night. You cannot use the word 'hell'." 1967. Well, we didn't say it. [Series creator] Bob Rafelson fought tooth and nail — he said, "It's FAUST!"
They probably said you can't say that, either.
"Who's this Faust guy? You send him over here." So Bob Rafelson fights tooth and nail to get the word "hell" into the script. They said no, absolutely not. So if you watch the episode, when that scene comes around, I say something to the effect of "Well Peter, you sold your soul to the devil, and that means when you die, you will go to that place we can't mention on network television."
It's amazing what you got away with then.
We slipped some zingers in there, but it was tough. It had to go under the radar.
The great thing was that you had all those layers, and the characters were unrealistic.
You understand that The Monkees was not a band. It was a television show about a band. An imaginary band. On a set.
An imaginary band that had no real connection to the real world. Where was the beach house, by the way?
Malibu. Which begs the question: how could we have afforded it? We had a beach house, and we never worked.
It was this absurdist show. That is what was so great about it.
Yes, imaginary. It was a set — Stage 7 at Screen Gems. There were two or three other shows that were trying to be high level that year — music shows. I was up for them. There was one about surfing Beach Boys kind of thing. There was one like Peter, Paul and Mary — that actually did go to pilot, it was called The Happeners. Then there was another show that had a whole big family thing in a bus, like the New Christy Minstrels kind of thing — A Mighty Wind. That became The Partridge Family years later, I think.
The thing about The Monkees was the amazing, unique combination of forces that made the show — you guys, Bob Rafelson, who later on made a movie like Head, with Jim Frawley directing.
Paul Mazursky wrote the pilot, with Larry Tucker, his partner. You know Bob and Bert [Schneider] produced Easy Rider. I'm in that book, also: Easy Riders, Raging Bulls [How the Sex-Drugs-And Rock 'N Roll Generation Saved Hollywood by Peter Biskind]. They used Monkee money to make Easy Rider.
I don't think that confluence of forces could ever come together again. That's what made the show transcend its origins.
That's what makes any show transcend, if you look at any show, or movie, or album. It's just that what happens is the whole becomes greater than the sum of its parts. Bob Rafelson, years later, even said, "We caught lightning in a bottle." You can look at any show — like Star Trek. You can't hang the success of the show on any one thing, like William Shatner, or Gene Roddenberry, or Leonard Nimoy, or the sets or the dialogue or the costumes. It doesn't work like that. You can't reduce that stuff down in any real scientific sense. You can't take it apart.
People ask me this all the time, and as a scientist — and I consider myself a scientist — you can't take it apart. It's like taking a watch apart to see how it works. It won't work anymore if you take it apart. Even with The Monkees, I get asked, "Are you really like that?" No, I don't run around, twice the speed of a human, backwards. There were elements of me in that character. But they didn't want to hire pure Actors, to Play A Part. Bob Rafelson and Bert Schneider knew that to grab those kids, they had to have something [else] — that's why they used our real names.
Do you ever want to direct films?
I did. Nothing you heard of — it was all in England. The one film I did here was a movie of the week for Lifetime, starring Stephanie Zimbalist, actually. A typical Lifetime movie, female in jeopardy, called Malpractice. Over here I directed TV. I directed Boy Meets World, Pacific Blue... But I did a lot of stuff in England. I had been there for 15 years.
Any regrets that those projects didn't get seen here?
It wasn't really my call. They were owned by BBC and LWT. I tried to get a couple a change of format versions over here, but they were very British shows, so I'm not sure they would have translated. Some would, but there are not that many shows that have made it over here. A little more these days, but back then it was very unusual.
Besides your daughter that you are working with, you have how many other kids?
Three other — four daughters altogether. Ami — who is an actress, and she still does a little bit — has now taken to what she always wanted to do, which is illustration. Children's books illustration. Even before she was an actress, that was what she wanted to do. She is doing quite well. She lives in Canada, Vancouver. She is studying at Emily Carr Art School, which is the famous Canadian art institute. Getting a certificate in illustrating children's books. We are going to write a book together and she is going to illustrate it. Then my next oldest, Charlotte, just got married to a lovely guy. They are living in Vienna, Austria. He's been posted there — he works in the State Department, and he is there for a couple of years. She works for the Clinton Foundation, CHIA, she's a malaria officer for five African countries. From what I gather, they advise the local governments how to combat malaria in their particular region. The next one is a preschool teacher and photographer. The youngest one, Georgia, is the one that I have the furniture business with. They are all doing quite well. A couple of production companies have approached us about doing a show. But we'll see.
What more do you want to do?
I would love to do more musical theater. I'd love to be on Broadway.
Writing your own?
No, not necessarily. Just some great part. I have a wish list of parts that I would love to do. I'd love to do Thιnardier in Les Miz. I'd love to do the Wizard in Wicked, I'd like to do Amos in Chicago. I'd love to do Wilbur in Hairspray, if that ever comes again. I just did that in the West End for about a year, in London. I was offered shows that I couldn't do for one reason or another. I was offered Drowsy Chaperone. There was another show, a national tour, and I couldn't do it.
You are in good shape. What do you do?
No sex, no drugs, no rock and roll.
And don't eat...
Both halves of this Philly cheese steak. No, I'm pretty active. I have a good metabolism. Frankly, working in the shop — it's not running a marathon, but we're on our feet sometimes eight hours a day, handling lumber and machine tools. I have a full-blown machine shop.
Do you have accounts, or does someone hire you to design their living room?
No, it's all handmade for orders that are on the website. It's specific heirloom pieces — a coffee table, a hope chest, sitting bench seat... We have one line which is Shabby Chic stuff — we have three items in that line. Then we have three items in this redwood line, and there's a cedar heirloom hope chest with brass fittings. We're just coming out with a chess set next week that I designed. It's all hand-carved, hand made, we sign everything and number it and brand it.
Email

us
Let us know what you

think.