It's been almost ten years since Fantasia Barrino won the hearts of millions of viewers on season three of Fox's American Idol. She was simply a young voice from High Point, North Carolina, just amazed to have the opportunity to follow in the footsteps of her own idols, much less perhaps become one.
Today, she returns with her fourth studio album entitled Side Effects of You. After so many years in the business, Fantasia is ready to take charge of her life and her music, starting with this album.
"I figured change had to start with me taking control my career," Fantasia laments. "My life and my career belongs to me, and music is what I do."
Armed with that motivation and attitude, she returned to the studio and produced what she describes as "rock-soul."
"I've been influenced by so many people. Queen, Elton John, Bonnie Raitt, Anita Baker, Chaka Khan, Aretha Franklin," explains Fantasia. "I wanted to take people back to how music used to be. This is the album I've always wanted to do."
With her strong musical influences and new control over her own music, her latest offering is taking on a life of its own.
Side Effects of You is aptly titled. After coming from the American Idol ranks, Fantasia explains that she had to learn – not only about the music industry, but also about life. She went through a much-publicized hospitalization, divorce and the birth of her second child. Fantasia was forced to re-evaluate her life and prioritize.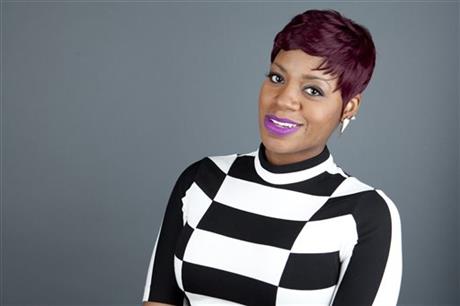 "I didn't know everything and I had to sit back decide what was right for me," confesses Fantasia. "I was being led around by people who didn't truly know me or what I wanted from life, so finally I said 'no more.'"
She took the reins of her music career and her personal life and poured her soul, sweat and tears into this album.
"It's about everything I've been through and how it has affected my life," explains Fantasia. "I'm a much bolder woman. That lost young girl isn't here anymore and I'm not going to let anyone destroy my dream. I've been quiet for too long."
She is quiet no more, as she owns her prior heartache and trouble on the track "Ain't All Bad." The deeply soulful, Caribbean-infused track highlights her newfound freedom, as she sings "it ain't all bad all by myself."
The theme continues in her second single to hit radio, "Without Me," featuring Kelly Rowland (of Destiny's Child fame) and Missy Elliot. The infectious track with the bass-heavy production is all about independence from the person who mistreated her. The song's hook asks "What would you be without me?... Where would you be without me?" This song further highlights Fantasia's soft vocals and strong content.
She takes pride in letting her words do the talking on this album. "They are all my babies," Fantasia says of the tunes on the album. "Each song means something different to me and describes a certain point in my life. I'm pouring out my feelings, my joy, my pain."
At this point in her career, it seems that Fantasia has done it all. The American Idol win, a Grammy Award and a successful stint on Broadway in The Color Purple were all terrific, but she still always finds herself behind the microphone.
"My music is my passion," she says. "All those things are wonderful, but music takes me to a totally different place."
She will soon be in another totally different place, as she is set to tour with famed Italian tenor Andrea Bocelli. Asked how the tour came about, Fantasia was at a loss for words.
"When they asked me to join the tour, I was like, 'are you sure?'" admits Fantasia. "He's so inspirational, and an amazing performer. I thought they were crazy for asking me but I truly embrace all opportunities I get."
As the opportunities continue to present themselves, Fantasia sees each as an opportunity to redefine herself.
"I'm up for any challenge God has for me, " says Fantasia. "Everything I thought I could do, I've done, but there's more to come."
Four albums, Grammy awards, Broadway, and a big screen role, it's hard to imagine what more one woman can do. Judging by her new album, Fantasia has shed all "side effects" and as the song "If I Was a Bird" says, she's ready to spread her wings and fly.