Justin Currie is in the midst of a somewhat common predicament for the former front men of popular bands. Is it possible to create intriguing, challenging music without riding the coattails of the old band or recreating the old sound? Also, as an older, more mature artist on a much smaller label, can you get your music out to the people even if it is just as good as or better than your earlier work?
The Glasgow, Scotland born Currie is currently heading into his third decade of music making and his second solo album The Great War is receiving critical response off the charts. However, being on a smaller label and not having the publicity budget has been making this fine work fall through the cracks.
However, Currie is used to having his music somewhat taken for granted. Growing up in a vibrant Glasgow rock scene of the 80s, Currie's band Del Amitri had several huge hits in the late 80s and early 90s – including three top 40 hits in the US.
Yet Currie's solo work has been receiving critical accolades that dwarf even the well-respected work of his old band. For example, legendary pop singer/songwriter Chris Difford of the classic post-punk band Squeeze referred to Currie's first solo CD What is Love For? as "sublime."
"It was fantastic. It's the ultimate compliment. I wasn't even aware that he said that until the press people in the record company decided to use that quote. I didn't even know he said it," Currie laughs. "I was very pleasantly surprised."
It's a nice place to be, getting the respect of your peers and idols. However, when they were starting out, Currie and his band Del Amitri seemed to be a bit of a pariah on the local music scene. Founded in the early 1980s by Currie and schoolmate Ian Harvie, Del Amitri started gigging in their native Scotland; however the band did not get the immediate respect that they might have hoped for.
"In the time that we come from Glasgow, in the 80s it became super cool because of Postcard [a Glasgow label] and Orange Juice [a band which featured Edwyn Collins, who later had a 90s solo hit with "A Girl Like You"] and things," Currie recalls. "It became super cool for good reasons. Postcard was a very cool label. Orange Juice were kind of revolutionary in terms of even though they came out of punk, they were kind of the antithesis of punk musically. If punk was a rebellion, they rebelled against their own rebellion.
"After that came a whole clutch of wannabe superstars from Glasgow. Young, handsome guys who just wanted to get off with girls. Made all the right moves but were kind of empty headed idiots, really. But they were cool, and we were really uncool, because we were still fiddling away at this kind of post-punk. We were pretty much universally reviled by everybody. Hardly anybody came to see our gigs, except for our close friends. I mean, we were really hated. We were flacked off in the press. We were just seen as this irritant. So, we played our own furrow outside of the mainstream Glasgow music scene."
Things changed in 1989, when the band's single "Kiss This Thing Goodbye" took off to become an international hit. That was followed by several UK singles and in 1992 "Always the Last to Know" returned the band to the US Top 40 for a second time.
"When we suddenly got on the TV in about 1989-1990, it just felt like a vindication," Currie admits. "It felt like very sweet revenge against all those people that had written us off. For that reason, we just thought, let's enjoy this. Let's enjoy watching these jealous little Glasgow cool guys rip their hair out, because we are on Top of the Pops and they're not. That helped us attune to it. The whole thing was kind of a joke, really. Also, the other thing is we were never so big that it became a problem. We'd obviously get recognized in Scotland but it wasn't a problem. You'd just kind of say hi to people, or if they called you a wanker you'd just tell them to fuck off."
As big as those singles were, in 1995 Del Amitri's single "Roll to Me" – which had been written by Currie – exploded, becoming by far the band's largest US hit. Yet, while it is a great song, it may have been a little bit unrepresentative of the band's sound. Because the tune was so pure pop, even though the song was a huge hit, it seemed like the band was never quite taken as seriously from that point on.
Currie acknowledges that point, yet he does not seem at all distraught by the turn of events.
"Well, I would never, ever prevent something being a hit. I mean, 'Roll to Me' bought my house," Currie laughs, "so lately I'm very grateful to it."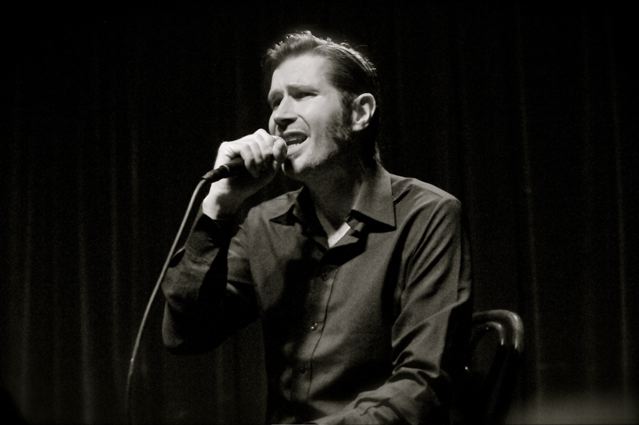 Still, Currie does acknowledge that the song was a late addition to the band's album Twisted and its inclusion on the album did cause some slight strife amongst band mates.
"If you put something on an album that you cannot ever worry about what happens to it when it taken outside of the album," Currie continues. "It's the musician's responsibility to decide at that point we should not release this song because it's unrepresentative. The reason we put that song on Twisted was because Twisted desperately needed a moment of lightness at that point. Believe it or not, we were heavily influenced on Twisted by Nirvana and the heavier Neil Young live records that were coming out at that point. But our natural instincts are pop, so we ended up making this heavy rock record leavened by bits of pop.
"'Roll to Me' was the only really pop thing we had on those sessions, so we just stuck it on. We actually needed it. Unusually, I questioned its inclusion and Ian – who was more like the rock guitar player of the 90s – said we definitely need to put it on there. It harked back to our early 80s period, acoustic guitars, lots of melody and counter-melody. It's where we started, actually. So, in that sense, it didn't feel unrepresentative to us. It was just unrepresentative of our rock period."
In fact, Currie smilingly suggests that "Roll to Me" was somewhat inevitable, in the imaginary VH1 Behind the Music of Del Amitri, the story could not have happened any other way.
"Those bio things are utterly hilarious," Currie says. "In every one of these, these bands from the 70s, their big hit would always be some throwaway piece of fluff."
Also, despite being a huge success in the US, Del Amitri was known as a more international band and the song did not do as well with their world audiences. For example, in the UK, it was merely the third single released from the album and a moderate hit at best. The American radio smash status did not make Twisted sell any more than the band's previous albums. Nor did it bring more people in to concerts.
In fact, Currie has come to the conclusion that while everybody really knows the song, very few people really knew that the song is done by Del Amitri. It's just this song that often got played on the radio – and still does – but no one really thinks of it as Currie's song, even though he wrote it, sang it and played on it. Therefore, despite the fact that he often plays Del Amitri songs in concert, he rarely plays that one.
"In that sense, I don't have to play it," Currie says. "Nobody ever shouts for it. Nobody ever gets pissed off because I don't do it, because the people that come and see me now are the people that always went to see Del Amitri. [They] weren't particularly interested in that song."
Still, Del Amitri continued for two more albums over seven years after Twisted. The 1998 album Some Other Sucker's Parade was a lost gem that even had a couple of minor hits, "Not Where It's At" and the title track. However, it came out in the height of the nu-metal phase and Del Amitri's somewhat tuneful ditties were out of place with the prevailing winds of music. By the time their final album Can You Do Me Good? came out in 2002, most of the band's fan base had moved on.
Once Currie finally made the hard decision to leave Del Amitri behind, he realized he had to decide what place there was for him now in the music world. It took another five years to release his solo debut – though Currie acknowledges it wasn't completely a matter of a guy tinkering around on a solo debut.
"I couldn't get a record deal," Currie says frankly. "It took me two and a half years to get a record deal. That album was finished in 2004 or 2005. At that point it was called Rebound. I knew the kind of label I wanted to release it, but because it deliberately sounded so different than Del Amitri, all the labels that would have been interested in a putting a Del Amitri record out, for example, like large independent labels, just had to say, 'Sorry, it's not right.' In other cases, 'Sorry, he's too old,' which is totally understandable. I really didn't want to self-release that. To me that's like vanity publishing. I just wasn't interested in that. I wanted to find a group of people that thought they could make money out of it, because that usually is the only justification for making records if you are in the commercial realm. You've got to have some kind of potential to find an audience."
The label he finally ended up with was Rykodisc, a respected indie label which has been a home for respected artists for decades – as well as briefly holding the catalogue rights to David Bowie and Elvis Costello's work in the 1990s.
While Currie is glad to have found a home at Ryko, he admits that he is not quite used to being on a smaller independent label after almost two decades with the majors in his old band.
"It's night and day compared to A&M [Del Amitri's label]," Currie says. "There was very little I could do on Ryko, while Del Amitri could pretty much do anything they wanted to do within reason, because they had budgets for it. If the ideas were good enough then we could persuade them to come up with the cash to do something. You can't do that on a small label, because they don't have the money. They don't have the money until you start selling records and you won't start selling records until you start actually spending the money on promoting the damned thing. So it's a bit of a catch-22 situation. But, again, I get completely to make the records I want to make, so that's a good thing."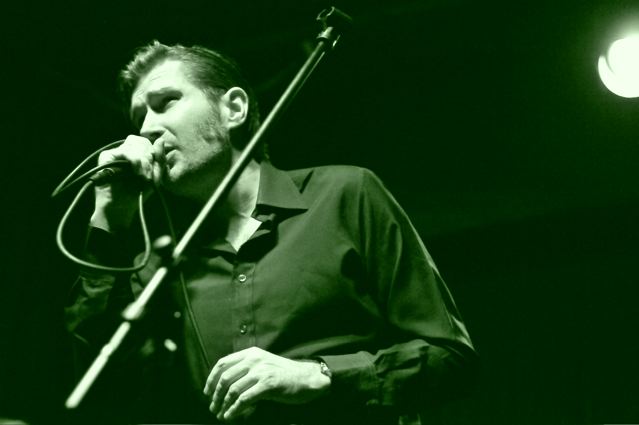 That good thing has allowed for Currie to subtly shift his musical stance. Currie's pop sense as a songwriter is just as strong; however the lyrics seem to be significantly darker. It just seems natural to Currie, a reflection of where he is as a human being now.
"The older you get, perhaps that kind of perspective comes to the fore," Currie says. "Or maybe what you're listening to is a bit more serious, perhaps. I'm not sure. On What is Love For? I deliberately excised anything that sounded like Del Amitri. Anything that was kind of bittersweet or lighter had to go. I wanted to make a very serious record that obviously wasn't a desperate appeal to former Del Amitri fans. I just didn't want to do that. I thought it was one's responsibility if you were going to step out off the band's collective identity and do something individual. It was important to do something that was incredibly personal. So the songs I selected for that record, the songs I set about writing, were very exposed and personal. I wanted to be very open.
"I kind of modeled all that on the first John Lennon solo record, which for me is the only Beatles solo record which actually works, because it's the anti-Beatles. It's not talking from their perspective. Most of the Beatles stuff was a bit of the 'we,' of the 'us.' You know, 'All You Need is Love.' Most of the Beatles' songs, really until some of the songs on the White Album – which is actually a bunch of solo records – were sung from a collective Beatles viewpoint. Then Lennon obviously made the leap, made the decision if you give me a solo record I have to be laceratingly candid. I don't really like solo records. Generally I think you either start as a solo artist or you don't. If you've been in a band and you go and make a solo album, it's generally rubbish. So that was the model."
However, with the new solo disk, The Great War, Currie loosened the reins a bit. He still was determined to show his true self in the lyrics, but musically he was more willing to share the licks that made his band so memorable.
"On this record, I didn't want to make the same record again," he acknowledges, "so I allowed more Del Amitri sensibility musically to slip back in. I didn't have so much of a problem with that this time. But, yeah, the lyrics are still going to be songs that are not written for a band, they are very much written for me. So they still have that personal perspective."
Perhaps the most personal lyric – in fact, some critics have called it a bit overly navel-gazing – was "The Fight to Be Human" which took a rather scathing look at fame and his life. Was it somewhat cathartic to write such an introspective song?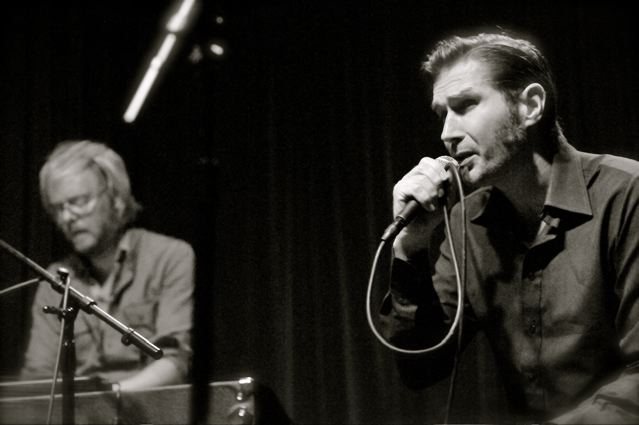 "It's cathartic to sing it," Currie admits. "Yeah. I mean 'No Surrender' was a bit like that on the last record. It's good to have something where you can just get a few things off your chest. I can understand why people would hear something like that and think it was kind of self-indulgent. I don't have a problem with that, really. I used to be incredibly paranoid about being self-indulgent or being pretentious. I don't really worry about that anymore, because you can't really get anywhere if you don't allow yourself to make a fool of yourself. There are a few things on both the solo records where I just felt, fuck it; I'll just go for this. If it doesn't work, it doesn't work."
One thing that is not working in most of the songs of The Great War is the love relationships which Currie is singing of. Despite the joyously happy in love vibe of "Roll to Me," Currie's songs have always been a little darker romantically, a vibe which he continues. It just comes naturally to him, Currie acknowledges. As a writer, he feels happy relationships are simply less interesting than troubled ones.
"Most romantic comedies only end with the couple getting together," Currie says. "What they work on is the frustration of them pretending they don't like each other or the obstacles in their path. That's what makes them funny. That's what makes them drama. If they met at the beginning… and say for example started with the scene on the Empire State Building, then it would be over. I don't think there's a great deal to get your hands on as a writer. It takes great masters like Bob Dylan "Love Minus Zero/No Limit," or Paul McCartney "Here There and Everywhere" – it takes a real talent which I certainly don't possess, to write about the beauty of loving somebody. I find that impossible. That's not to say that I think that loving relationships aren't one of the greatest things about human existence. It's just I can't really get my hands on it to write about, you know?"
Of course the terms positive and negative can be so subjective. Some of the love stories Currie is telling may not necessarily seem to be uplifting, but in their own ways they are.
"A lot of these songs I think of as being positive love songs. 'Can't Let Go of Her Now' is a positive love song to the extent that you've got a protagonist who sounds reticent, but in actual fact, he's completely in love with her. That's the objective of the song. The only way I can really approach romantic love from a positive viewpoint is coming from a man-in-denial angle. It gives me something to build on and to work a lyric around."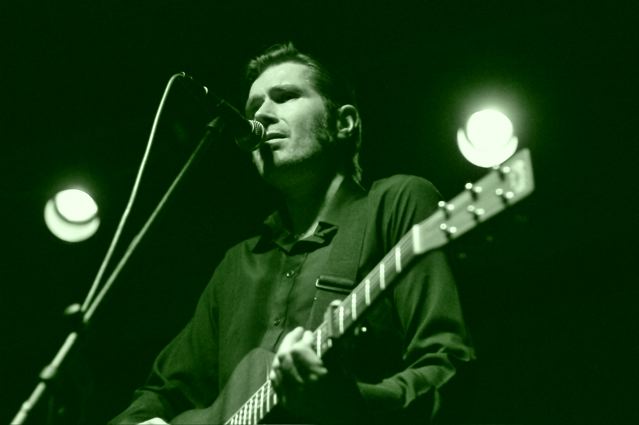 While love songs are standard musical fare, much more uncommon are songs written specifically to tweak the fans of sports teams, but The Great War has that as well. The cleverly titled "You'll Always Walk Alone" is an answer song to the famous show tune "You'll Never Walk Alone." That song is played at every home game for Currie's favorite football (soccer) team, Glasgow Celtic.
"I wrote a whole series of songs that were turning things on their head – all of which are associated with the Protestant/Catholic divide in Glasgow, which is centered around two football teams. The football teams sing different songs. Celtic, the team that I support, sings 'You'll Never Walk Alone' before every match. I find it cloyingly sentimental. Also, the Raiders fans are all supporters of the loyalist movement of Northern Ireland, so one of their phrases is 'No Surrender' – which is short for 'No Surrender to the IRA.' So, I added a comma after the 'Surrender.' I've done quite a few of these songs, because I really enjoy annoying both camps. That's where 'You'll Always Walk Alone' came from, just to annoy Celtic fans. Actually, without giving the game away, the coda of the song actually contradicts the rest of the song. Even though it sounds like 'you're born alone, you'll die alone,' the coda contradicts that. There are a few songs on this record where I sneak in a little punch line at the end which contradicts what the song appears to be about."
Some may say that a guy who writes songs to piss off sports fans may have too much time on his hands. In fact, Currie himself does, in the wonderfully funny song "A Man with Nothing to Do." That, in fact, is exactly how Currie sees himself.
"I am a man with nothing to do," he admits. "If I'm not on the road, I'm just sitting around, staring at television and wondering where the next song is going to come from, really. Because I don't want to go and make a living doing something proper, I don't do very much."
However, some of the not much he has been doing has been with old friends. Del Amitri guitarist Mick Slaven played on The Great War, a reunion that Currie was happy about.
"It was fantastic working with him again," Currie says. "From my perspective, he's a complete genius of the electric guitar. He always comes out from what appears to be left field with his arrangements. He's much better arranging electric guitar than I am. I'm pretty rubbish at arranging things for the guitar. I mean, I can do it, but I'm never really that happy with the results. So, I brought him in just to help me with the arrangements and he played a whole lot of stuff. A whole lot of solos. It was just an absolute pleasure."
Currie has also been working on a side project with Del Amitri co-founder Ian Harvie, though at this point Currie has no idea if this music will ever see the light of day. Currie has been so busy with his solo work that he hasn't had the time to finish the project.
"We've written a whole bunch of things, a lot of which we are really pleased with," Currie says. "But, we don't really know who would listen to it. I mean, I listen to it and I really like it, but the people I've played it to don't get it at all. That's really kind of halted it in terms of progression to us releasing it, because our manager doesn't like it, our friends don't like it, Del Amitri fans don't like it. So it's hard to know what to do with it. But we like it."
In the meantime, Currie continues to tour and get his music out to as many fans as he can. And, yes, while he does now have two solo albums worth of material to draw from, he is happy to pull out nuggets from his old band's songbook.
"I would always do Del Amitri songs," Currie states. "Without a doubt, the best songs I'll have ever written when I die will be from the Del Amitri repertoire. There are things I love doing. There are things sometimes that people request and I haven't played in years. I really enjoy doing that. Oh, that's quite a good tune.
"Sometimes I find it a little odd at the age of 45 singing a song that I wrote when I was 22. But it doesn't feel odd to sing it. If I intellectualize it, I step back from it while I'm singing it I think that is really odd, I was singing a song I wrote a year ago alongside something I wrote [back then]. I suppose essentially it was a completely different person. I totally understand people that want to leave the past behind. I take it as a great complement when somebody comes up to me and says, 'I don't like Del Amitri, but I like what you are doing now.' That's a lovely thing to hear, because at least you feel you aren't completely preaching to the converted and you're not just riding on the coattails of your past success. But at the end of the day, I never resent having had some success, because that's what allows me to keep doing it."
Email us Let us know what you think.
Features Return to the features page