"I don't have any real fears or phobias," admits Randy Couture, the combat-sports veteran and mixed-martial-arts champion who became the first man in UFC ( Ultimate Fighting Championship) history to win the heavyweight title three times, and retired from fighting at the spry age of 47. "I have a healthy respect for heights, but I'm not afraid of them. I jumped out of a lot of helicopters in the Army. I think it's different to have a respect for something versus a fear of it."
Distinction made. Respect is something that this Oregon native has earned big time, as to date he is the only UFC competitor to hold titles in both the heavyweight and light-heavyweight divisions. He has over 25 years of training in freestyle and Greco-Roman wrestling, and his offense technique in mixed-martial-arts competition is forever known as "ground and pound."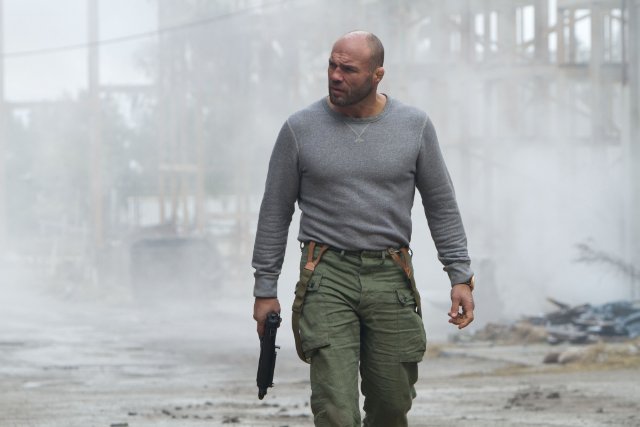 "You are either coming off a commiseration or a celebration," he says of his morning-after psychology during his years of going at it with very few rules. "And it certainly depends on the fight. If you made a mistake, you try to figure out what happened and make sure it doesn't happen again. There were some fights where I didn't walk right for six weeks afterward. There is definitely a psychological letdown after the fight is over. I wouldn't call it a depression, but you feel rundown and exhausted. Sometimes it can last for longer than a week after a fight. Some guys don't ever recover. They're not the same fighters. They're not the same athletes. I usually would take a week off, withdraw and reset, kind of recover, and then get back into the gym and start training again."
Now, he's no longer fighting but he's hardly retired. Talk about fear vs. respect: he's in the process of building an empire, swimming with the sharks in the world of big business (with his Las-Vegas-based gym and Xtreme-Couture merchandise). As well, he is keeping good pace in the biggest shark tank of all: Hollywood, as an actor.
"I've been in sixteen pictures now," he says of his other career. "I don't know if that's a lot by the industry's standard. But I'm certainly learning more, developing more tools, trying to create real emotion and finding the character so I can somehow tell the truth. I'm intrigued by the whole acting process. I don't know if you're naturally born with it or not, but it is something that I'm learning to do and I'm having fun doing it."
An audition — and the acting competition — can prove to be just as big a blow as a sucker punch or a jab to the head. It can ravage the ego more than the ribcage, but Couture keeps his eyes fixed on the future and his shoulders at the ready.
"I became more and more comfortable with the realization that I wouldn't be competing anymore," he says of his UFC retirement. "Honestly, I think acting is taking up a big part of my life now. I'm competing with a lot of other guys for these roles, so I've got to put myself out there in a similar way. Mentally and physically, there is some crossover that I find from fighting to acting. I've shifted my focus to that and I feel like it's going well."
What makes Couture's engine run? His adrenaline rush still belongs to mom.
"I think it's something I've learned from my mother," he says of his tireless drive. "My mom was a single parent and had a particular work ethic. The kids had to pull our own weight. We had to do a lot of things around the household that other kids didn't have to do. My mom was working two jobs, so we didn't go without too much. So I took that example and the necessity of having to do a lot of things for myself and for my sisters. I realized very early on that I was going to get out of it whatever I put into it. It's brought me a long way down the road."
One of the stops along that road includes a juicy part in the Sly Stallone action blockbuster The Expendables (both the original and the sequel). Although a surprise summer hit to say the least, Couture had no doubt that the film would be the object of an international bromance.
"I don't know how it couldn't be a hit with that cast of guys," he says of the role call, which includes Stallone, Arnold Schwarzenegger, Bruce Willis and Chuck Norris. "I don't know how anybody who grew up in the Seventies, Eighties and Nineties couldn't go and watch that film."
With his eyes fixed on the future, he still maintains a connection to his first love.
"I still have a very strong passion for fighting," he says. "I'm now watching my son [Ryan Couture] compete and climb up the ladder. It's very exciting for me to see him develop and see him finding success. He has a strong passion for the sport. In some ways, I am vicariously living through him. I don't worry at all. I see his preparation. I see the sacrifices he makes. I see the passion. He's doing what he wants to do."
Like father, like son. It's a few go-rounds in a UFC ring that puts the rest of his life — and his other passions — into perspective.
He says, "After walking out into a [UFC] crowd like that and exposing yourself in that way and feeling that kind of adrenaline, everything else is a walk in the park."