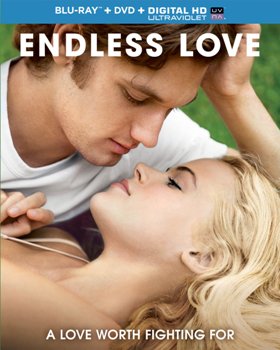 Endless Love Contest!
An up-and-coming young cast led by Alex Pettyfer (Magic Mike, I Am Number Four) and Gabriella Wilde (Carrie, The Three Musketeers) stars in Endless Love, a romantic story of unstoppable first love.

When beautiful Jade (Wilde) meets charismatic David (Pettyfer), her sheltered world of privilege is turned upside down as the pair's instant desire sparks a reckless summer love affair. While Jade leaves behind her inhibitions and innocence as she falls for David, he works to prove himself worthy of her love. But when David's mysterious past and Jade's overprotective father threaten to tear them apart, their romance will be put to the ultimate test.

To celebrate the release of Endless Love, PopEntertainment.com, Universal Pictures and are happy to announce our Endless Love contest! Winners will get a copy of the new Blu-ray/DVD combo pack of the film! Also like us on Facebook and Twitter to get updates about upcoming giveaways!
Name

:

Street address

:

Address (cont.)

:

City

:

State/Province

:

Zip/Postal code

:

Country

:

Home Phone

:

E-mail

: