"Hey lady, you lady…"
You know the line. It opens up one of the biggest-selling ballads of the 1980s.
You know the song. "I've Never Been to Me" has become a pop standard in the nearly 35 years since it was originally recorded – even though it did not become a hit until years after it had flopped off the charts when it was originally released as a single in the 70s. However, it was one of the biggest hits of 1982 and still shows up in the oddest places, including a recent dance version and the soundtrack the hit Broadway musical Priscilla: Queen of the Desert.
But how well do you know the singer?
Charlene – who goes by her married name Charlene Oliver now – is the voice behind that killer hit that lit up the FM dials in a world saturated by Olivia Newton-John, Foreigner, Tom Petty and The Pointer Sisters.
By the time that the world caught on to the song, the singer had pretty much given up on her music, fallen in love, gotten remarried and moved from her native Southern California to England, where she was working at a sweet shop.
It's a fascinating story. One of many suspenseful twists in the life of Charlene. Now she is telling that story with her autobiography, titled – not surprisingly – I've Never Been to Me.
The book gives a warts-and-all portrait of a driven artist – and Charlene does let a lot of personal skeletons out of the closet – who took a very unusual road to a music career. Eventually Charlene released several albums and she had a few other minor hits, but she never again quite grabbed the brass ring like when she was on the carnival ride that surrounded her most-remembered tune.
Also, due to a mix of naïveté and lack of business savvy, she signed a dead-end contract at her brightest moment – eventually pocketing approximately $13,000 for a song which sold millions of copies. However, almost as an inverse of her best known song, despite the fact that she is very happy as a wife and mother, she has spent most of the years since trying to regain at least some of the "sweet life" that got away.
It was quite an adventure to put everything that has happened in her life on paper, Charlene has to admit.
"I had like a little nervous breakdown after," Charlene said to me recently. "It really pulled a lot of stuff from my past out. I'm going: 'I did that? Oh my gosh, I couldn't…' It was very, very tough. It was like a purging of the spirit, of the soul. Kind of like – Oh, my gosh, I'm that much of a fricking loser?" She laughed good-naturedly. "To put myself in these positions. Like, my gosh, I didn't learn! And I still didn't learn. And I didn't learn again!" She laughs even harder at her mistakes.
But it wasn't all mistakes. Charlene Oliver has seen some things – to paraphrase her signature song – that a woman ain't supposed to see. Her life has been a rollercoaster ride of accomplishments and hard times. She's lived the sweet life and she wasn't always bitter from the sweet.
Charlene somehow blossomed from an insecure teen into only the second white woman signed to the legendary rhythm and blues label Motown. The label had a few white male acts previously, including the rock band Rare Earth and songwriter R. Dean Taylor. A bluesy female singer named Chris Clark released a couple of acclaimed but somewhat obscure albums in the 60s before switching over to the business side of the company. Clark had been off the artist roster for years in the early 70s when Charlene was brought on board. The label also signed Rick James's white female protégée Teena Marie soon afterwards. "Teena Marie, we were about the same time," Charlene recalls. "Very close. But I was first."
It was like an invitation to one of the coolest parties ever. Charlene started recording for the label in the early 1970's, hanging out with such legendary artists as Stevie Wonder, Diana Ross, Smokey Robinson, Marvin Gaye, Michael Jackson, The Temptations, Lionel Richie and many others.
"[It was] unbelievable," Charlene recalls. "Not just the artists – the writers as well. Like Norman Whitfield and Ashford and Simpson, who we just lost. [Nickolas Ashford had died just days before the interview]. Rubbing elbows with Smokey Robinson and knowing all these people and unbelievable writers. So, it wasn't just the music, the singers – I met them and knew them as well – but the writing, the people behind the machine of Motown. It was just unbelievable."
Charlene also was not living the life of a music star. Far from it, despite the fact that she was recording albums for one of biggest record labels in the world (and her first husband was also under contract as a songwriter and musician) they were essentially homeless and squatting in a friend's unfinished basement.
"[My] own home?" she scoffs. "I couldn't even afford to live in a dog house. It was so bad. It was really, really bad. This was right before I actually got signed to the label, but yeah, I was living in a terrible, terrible situation that I would not want anybody to live in."
However, for a label which was known for its deep soulful streak, a white woman who specialized in softer, slightly more folk-based love songs was a tough sell.
"Like a round peg in a square hole," Charlene says, smiling. "That's kind of like what it was. People would say, 'What?' I used to go to the Berry Gordy parties and go there and sing my Joni Mitchell songs, the lilting ballads. He loved my voice for that, because I was so different, but they didn't know where to put me. They didn't know what to do with me."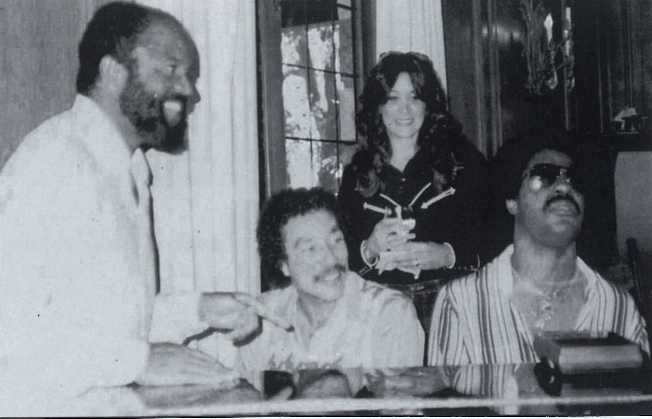 Was it like crashing that soulful party?
"Yeah," she acknowledges. "Because, I could sound like a lot of people, but to actually give me a song that would be mine – it wasn't working. It just wasn't working. Until I met Mr. Ron Miller, who wrote 'I've Never Been to Me' and then all that changed."
However, even that soon-to-be smash hit did not point Motown in the correct direction. She recorded a few albums under her then-married name Charlene Duncan. Motown released three singles, but with little promotion they all sunk without a trace.
"I did 'I've Never Been to Me,'" she recalls. "Things were released like 'Freddie' and 'It Ain't Easy Comin' Down,' which was beautiful, and a few other songs. When we did 'I've Never Been To Me,' that song echoed the most beautiful, different style of Motown. Everybody loved it. They were behind it. They thought it was going to be the next big thing. They put it out, but Motown never promoted it. Like you said, it went to 97 and then bombed off the charts."
In the meantime, her personal life was bombing off the charts as well. Her first husband, Larry Duncan, had been let go by Motown while his wife was still working there. Duncan had become abusive and was having serious drug problems. They were still living just a step above destitution. Luckily, despite many temptations, both with the party world of her day job and her husband's bad habits, Charlene never became overly involved in drugs.
"My body wouldn't let me," Charlene explains. "I used to get sick. I would get a sore throat. You know, I experimented, I tried stuff, but I never got addicted to anything, thank God. He kind of went over that edge and got really, really into it, but I couldn't. I was getting sick and my body just didn't like it."
Another thing her body didn't like was the fact that the song which she felt would be her breakthrough hit had barely charted. Charlene was sure that she had found a classic when she was played a song by Motown songwriter Ron Miller (who had also written such legendary Motown hits as "For Once in My Life" and "Touch Me in the Morning.") He had actually written the song from a man's perspective originally, but after hearing Charlene's voice on some demos, he rewrote it specifically for her.
"I had been on the label for about seven-eight years at that time. Recording with all the different producers who did the Temptations, Diana Ross, Michael Jackson. I even did the original demo of 'One Day in Your Life.' Michael took my track and put his voice on it. He got it on the album and it [was] pretty big for him. But, with me, I was just trying all these voices. I sounded like Michael. I sounded like Diana. I sounded like this. I sounded like that. Until we did 'I've Never Been to Me,' then the real Charlene came out and that was my style."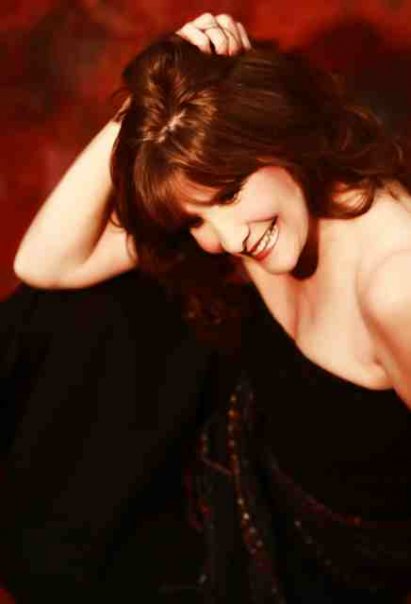 And when the public did not catch on to that style, it was the final straw. Charlene left her husband, took an indefinite sabbatical from Motown and tried to get her life together. She found herself drawn to the church, where she met Jeff Oliver, a British teacher living in LA. They quickly fell in love and she decided to follow him to England when he had to return home. Just a couple of years before, she had been going to parties with Stevie Wonder and Smokey Robinson and Diana Ross. Now she was working selling candies in London.
"When we did that beautiful song, released it, it wasn't promoted, it flopped on the charts and went down, I was like, 'I'm done.' If this song doesn't make it then I might as well just go do something else, because it's not working. That's when I moved to England and married Jeff. And then, all that happened."
"All that" was the resurrection of "I've Never Been to Me." In 1981, a Fort Lauderdale-based DJ named Scott Shannon fell in love with the song. He started playing it, to a huge response. It started spreading out to additional cities and stations. Suddenly, with no warning, her old single was becoming a hit. Of course, Charlene was across the pond and had no clue. And Motown was desperate to find their lost artist.
"My mom called me," she recalled. "The phone would ring at two in the morning and I'd run down the stairs, because it was always America. My mom said, 'Charlene, somebody's trying to find you from Motown.' I was like, what? Wow. This had been like a year or so after I'd left. It was pretty much settled, I was in love and I was in England. In my mind, the furthest thing was thinking about doing my music, even though it was something [that was] still a part of me. The next day I went upstairs and I put on the record and I really got emotional. I was thinking, 'Why didn't this song make it?' It was so beautiful. It was like: what happened? And you know what, Jay, one thing I kind of think – maybe or maybe not, I'm not sure – there was no talking part in the original release back in the 70s. [She is referring to a brief spoken word interlude before the final verse.] I thought maybe that was a part of it. Maybe timing was a part of it.
"But without me knowing, nobody knew, a DJ in Tampa, Florida named Scott Shannon put the record on and Olivia [Newton-John]'s 'Physical' was huge at the time. He did a contest with her and me – because he loved 'I've Never Been to Me' and he was best friends with Jay Lasker, the President of Motown. He got tons of calls on my song. Kids wanted to know where they could buy my record. In those days, they had a contest – call in, vote for the favorite song – and it was mine that won, hands down. So he contacted Jay Lasker and said, 'You know what, just stock 1,000 [copies] in Tampa. I will announce the record is on sale. Let's see what happens.' It sold in like a day. So he called Jay Lasker back and said, 'Find the girl. I think you guys have got a hit, because our phones are lighting up like crazy.'
"They contacted me and the phone rang again two weeks later and Jay Lasker was on the phone and said 'Charlene, you're on the charts. You've got a double bullet on Billboard and Cashbox.' I'm like: WHAT???!!! I could not believe it. It was like, what in the world? Before I knew it, I was on a Concorde flying back to New York and doing Good Morning America."
Charlene laughs at the memory.
"I went from nothing – it's like on a speedway going from zero to 100. That was my life."
That life was soon out of control – but in a good way that Charlene had always imagined. Suddenly she was all over the radio, doing television appearances, performing live, doing after-parties, hanging with the stars. Not too shabby for a woman who had been selling penny candy just weeks before.
"It was insane. I was like in a dream, going: Oh, okay. Wow!" Charlene laughs. "People couldn't believe how relaxed I was. I was not a maniac – because I was so caught out of character. It was not who I was at that time. I had resigned to the fact that I was going to live in England, work, just have a regular life and get married and trip around England. Now, all of the sudden, I'm in the throes of Concorde airplanes and being treated like a superstar. It was crazy. It was surreal."
Unfortunately, the swirl of activity did hurt Charlene in one specific, life-altering way. When she was returned to the States by Motown, Ron Miller, who had Charlene had continued collaborating with and even had a short romantic relationship, warned Charlene to have a lawyer go over her new contract before she signed. However, like all too many aspiring artists, Charlene trusted the company and ended up signing a contract which made it nearly impossible to collect any profits from the song.
By Charlene's estimation, despite the fact that she had recorded a huge international hit, she only received $13,000 in royalties from it. Now, people assume that she was set for life because of her hit.
Charlene scoffs, "That's not true. It would have been if my contract would have been right. But, I made a mistake of trusting and being stupid. Not watching my back. I got stuck. But, what can you do? What do you do, beat yourself up forever? What do you do?"
Charlene just set herself to the task of resurrecting her career, which now had juice due to the hit song. Still, she was disappointed that she never got to thank Scott Shannon in person for getting her back in the game.
"I had met him years before, because he was friends with Jay Lasker," Charlene says. "I was never able to meet with him. I never got together with him. It was horrible, I wanted to, but… well, what can I say? Motown did not really afford much expense for me to do things, because I was kind of looked at as a fluke – as a one-hit wonder. And that really ticked me off. Everybody says, 'Oh, you're a one-hit wonder.' Wait a minute. I had four chart records, and I had a hit with Stevie Wonder that was Top 40 – probably in the 40s in America. [It peaked at #46 on the Billboard Hot 100.] I don't see that as a one-hit wonder, you know?"
That hit with Stevie Wonder was "Used to Be," a gorgeous but controversial song written for Charlene, again by Ron Miller. It was the title track of her first post-hit album. And she was singing with a guy who at the time was one of the biggest stars on the planet. It was an opportunity that Charlene cherished.
"I had known Stevie for years," Charlene says. "I'd seen him at Motown. Every time we'd go to a party and I would sing, his head would immediately go towards where I was. He really loved my voice, because I was different. I wasn't that Motown kind of voice. I was kind of soulful in a way, but I was that soft kind of sound. He really liked my voice. So, I had known Stevie. It was awesome. It was fantastic doing that song with him. Just brilliant."
The lyrics to "Used to Be" were rather edgy, though – a poignant but slightly downbeat look at modern ills including assassinations, war, prejudice, drug abuse and sexual predators. After the somewhat uplifting thrust behind her previous single, radio was not sure how to react to lyrics like "Have another Chevas Regal, you're twelve years old and sex is legal, your parents don't know where or who you are" or "Mama took her speed and daddy went away but you just can't lose control. Let's cut a class, I've got some grass." Cutting stuff, but it was also realistic and ultimately uplifting. However, some people couldn't look past the most obvious and explosive stuff.
"I'd known Ron for writing very controversial stuff," Charlene says. "He likes really putting things on the line with lyrics. He's a brilliant writer. But, little did I know, that would kind of be the death of my career. It really was. You know, 'I've Never Been to Me' was controversial. I got a lot of flack from women's lib, saying, 'How dare you say you need a man?' 'How dare you say you need a child?'" She laughs. "I was like: Oh, my God! Then when 'Used to Be' came out, it was like: 'Oh, my gosh, now she's even digging it deeper.' So, people pigeon-holed me with that kind of a singer where you have these controversial lyrics – and people just did not want to hear it. Today, it would be perfect. But, the song never really resurfaced. A lot of people say they love it. People say they'd stop on the freeway. They had to pull off the freeway and listen to the song – they couldn't believe the lyrics. But it never really found its way to be successful."
One other person who really loved it was Wonder. Charlene ran into him at a recent Motown reunion and as soon as he heard her voice he greeted her warmly, asking when they were going to do another duet.
"I wish I could have, but at the time, I wasn't with a label," Charlene recalls. "I wasn't really doing anything. I was back in my normal mode of just trying to live my life and get back on the tracks of the normal human being. Because, when you are thrown with that kind of success and it's gone really fast, it leaves you in kind of a weird, cyberspace place in your mind. It's like you can't compete with it. I didn't have a label and it really made me frustrated, but I thought: what can I do? There's nothing I can do. Whatever. I'm over twelve; I'm not going to get signed." She laughs. "That's my inside joke."
Another superstar she almost worked with was Michael Jackson. Soon after she returned to Motown, the opportunity to work with him arose – unfortunately it never came to fruition.
"We did Motown 25 together," Charlene says, "the TV show. I was very, very ill with strep throat. They put me out, I sang my song, but I was hardly singing. They had to cut me from the [TV] show, but I was on the ending with everybody on stage, all gathering together, singing 'Kumbaya' and doing all the songs together. At the very end of the show, Michael was backstage and I went up to him and I said, 'Michael, I'm going to be doing another album…' which I didn't do… 'I wanted to know if you could write me some songs.' He said, 'I'd love to. I'd love to write you some material.' Then we just kind of parted paths. I left Motown and just, oh, my gosh, Jay, a lot of mistakes. But, what can you do?"
Strangely, though, Charlene was quite picky about songwriters she would work with – to a perhaps excessive point, she acknowledges with hindsight.
"I was very critical when it came to songs. As the artist, I went to this big thing where all these writers were pitching songs to me – and they must have hated my guts, because I just didn't like anything," Charlene laughs. "I was so picky! I just didn't like a lot of songs. Ron spoiled me a little bit, with 'I've Never Been to Me' and even with 'Used to Be.' Even though it was a controversial lyric, it was still a very strong, strong lyric. I was kind of spoiled from that."
One song she did like though – one she discovered, in fact – was a ballad called "We Belong," which in 1984 went on to be early 80s superstar Pat Benatar's second-to-last charting top ten hit.
"That song was mine. The writer came to my house and played me the worst demo in the world. We sat in my car and he goes, 'Charlene, I've got a song for you. I know you could sing this.' This was before Michael and everything. We sat in the car and I was doing an album called Hit and Run Lover. It was a lot more dance things and I'd written a lot of songs. He played me 'We Belong' and I said, 'Oh, my Gosh, I love this song. I love it. I love it.' So, I brought it to the executive producer of the album and she said, 'Nah, that's not a very strong song.' I said, 'Please, I want to do it! I love the chorus! It's so good!' 'Oh, no, we don't really believe in that one. That's not that good. Keep doing what you're doing.' I'm like, 'No! But I want it.' They were in charge. I had no creative control. Then six months go by or three months or whatever goes by, I'm in the car and the song comes on. I almost crashed into the darn tree. I was like: What!? That was mine!"
The writing was on the wall and soon the Motown period was over for good, though she released a couple more records for the label and even appeared in a bit part in Berry Gordy's movie The Last Dragon, a martial arts drama which is now best remembered for briefly exploding the musical career of the Motown family act DeBarge with the lead soundtrack track "The Rhythm of the Night."
However, if none of Charlene's other songs ever quite came to be hits, her signature song kept taking on new lives – just like a cat. Charlene settled mostly into family life – though she still longed for a musical career. She had just about given up when "I've Never Been to Me" was resurrected yet again.
This time, it was due to a little Australian film about drag queens. The Adventures of Priscilla: Queen of the Desert became a surprise hit – and "I've Never Been to Me" was the first song on the film's disco-heavy soundtrack album. As had happened years before, the return of the song was a complete surprise to the singer.
"Ron called me in 1994, I'll never forget it," Charlene says. "He said, 'Charlene, you will never believe what movie our song is in. You've got to go see it. It's called The Adventures of Priscilla: Queen of the Desert.' I'm like, okay. I went and saw it, not having a clue what it was. Oh, it was so fantastic. It was fantastic. I loved it."
The film was not only a huge cult hit, but it ended up spurring a theatrical musical, which also started in Australia and eventually spread to become a hit in London and on Broadway.
"I went to Australia about five years ago and I opened the whole Australian cast doing it at Star City – I did the party and sang it. It was really, really fun. I got a chance to go to Australia."
The renewed interest got Charlene to dip her toe back into music – and then soon she just dove in, moving with her younger daughter Bethany back to England, where there was some interest in her recording and touring. Husband Jeff and older daughter Jessica stayed in California.
Not surprisingly her signature hit played a part – but performed in a different way. She recorded a dance version of the song for which there were great hopes, but it did not quite catch on.
"I got the idea of doing [the dance version of] 'I've Never Been to Me' about seven years ago – God, time is going by so quick – with FBI, a company in England." Charlene says. "At the time I was living over there. I got with a producer. I said, 'I want to do this as a dance.' They took it and they did their own rendition and it was really great. I loved it. I was doing that in a lot of shows throughout England and going to Spain and traveling around. A lot of the gay venues, which was fantastic. It was so much fun. Then a manager that I was using at the time, named Jenny Stanley-Clarke, got a hold of Robert DeFresnes, a producer out of Germany. Germany is really big for doing dance mixes. They did a new version of it. It was fantastic. It was really fun. But it was not accepted. People were like, 'You can't do that to this song.' The whole vibe of it was – no, you can't do this. 'I've Never Been to Me' is like a standard. It's like taking 'My Way' and putting it to dance. People aren't going to like it. Whenever I did shows and I did the dance version, they'd be kind of clicking their fingers, they'd be dancing around, but the minute the ballad started, they absolutely went crazy. That was it. I said to myself: You can't change it. You just can't change the song."
In fact, Charlene got some evidence about tampering with a classic firsthand, while doing a tour with Kiki Dee. Almost as an opposite of Charlene's situation, Dee had decided to change up her up-tempo hit Elton John duet "Don't Go Breaking My Heart" to perform as a ballad. "It was like, oh no! To me it didn't work. I didn't like it. I wanted to hear the up tempo one."
Of course, it was not enough for her to live in the past. She has also done some new music. Charlene loves the old songs, but also wants to look forward.
"I did an album in England. The album is called Spirit of Woman and it is some beautiful music. It's really pretty music and it can be downloaded off of my website, which is www.charlenesongs.com. And I am now writing books, which I love."
With all these years of hindsight, if Charlene saw that woman who she once sang her advice to, what would she say to her?
"I would say, 'Just listen. Pay attention. And read the fine print. Just be careful, guard your heart and know God. Know who God is.'"
On a little more personal level, what would she say to herself as a young woman?
"Oh, I'd say, 'Charlene…. You fricking dummy!'" She laughs hard. "No, I'd say, 'You didn't read the fine print…' All of the things, the pointing the finger. Why didn't you do that? Why didn't you stop, look and listen? Hold hands. I don't know if you ever read Chicken Soup for the Soul… There is a little line in there that says 'All the things you should have learned being in first grade.' 'Hold hands, be careful, don't take somebody else's cookies.' It's just really cute. But it would be along those lines of: Just be careful.
"I don't think kindness has been a problem for me, because I love people and I like to treat people kindly. But I think that opens you up for being a big giant red circle with a dot in the middle. A target to get hurt. Just pay attention to the fine print. Be careful."
Throughout it all, just like that lady that she sang to so many years before, it was the love of her husband and children that pulled her through and kept Charlene Oliver sane. More than anything, she has found her paradise through them. She knows that living with a singer has not been easy for them, but she is positively thankful that they were there for her.
"My husband, we've been through a lot together," Charlene says. "He got a wife with a lot of baggage. When you come into a relationship with Samsonite luggage hanging from each arm, and coming off your head, it's hard to dump all that stuff. But he has been absolutely wonderful – and still is wonderful. And is getting better all the time. We're getting better all the time.
"Rough times, but my kids… Bethany, my youngest daughter, traveled with me all through England. Which kind of turned out to be [a mistake]. We shouldn't have done that. She suffered educationally. But it is okay, she's in school now and doing really well. My eldest daughter Chadney has just been diagnosed with breast cancer. We're fighting through that right now. But I think she's going to be okay. Oh, it's unbelievable. My family is an anchor for me."
And hey lady, you know what that is? That's truth. That's love.
CHECK OUT CHARLENE'S CLASSIC VIDEO FOR "I'VE NEVER BEEN TO ME"
Email us Let us know what you think.