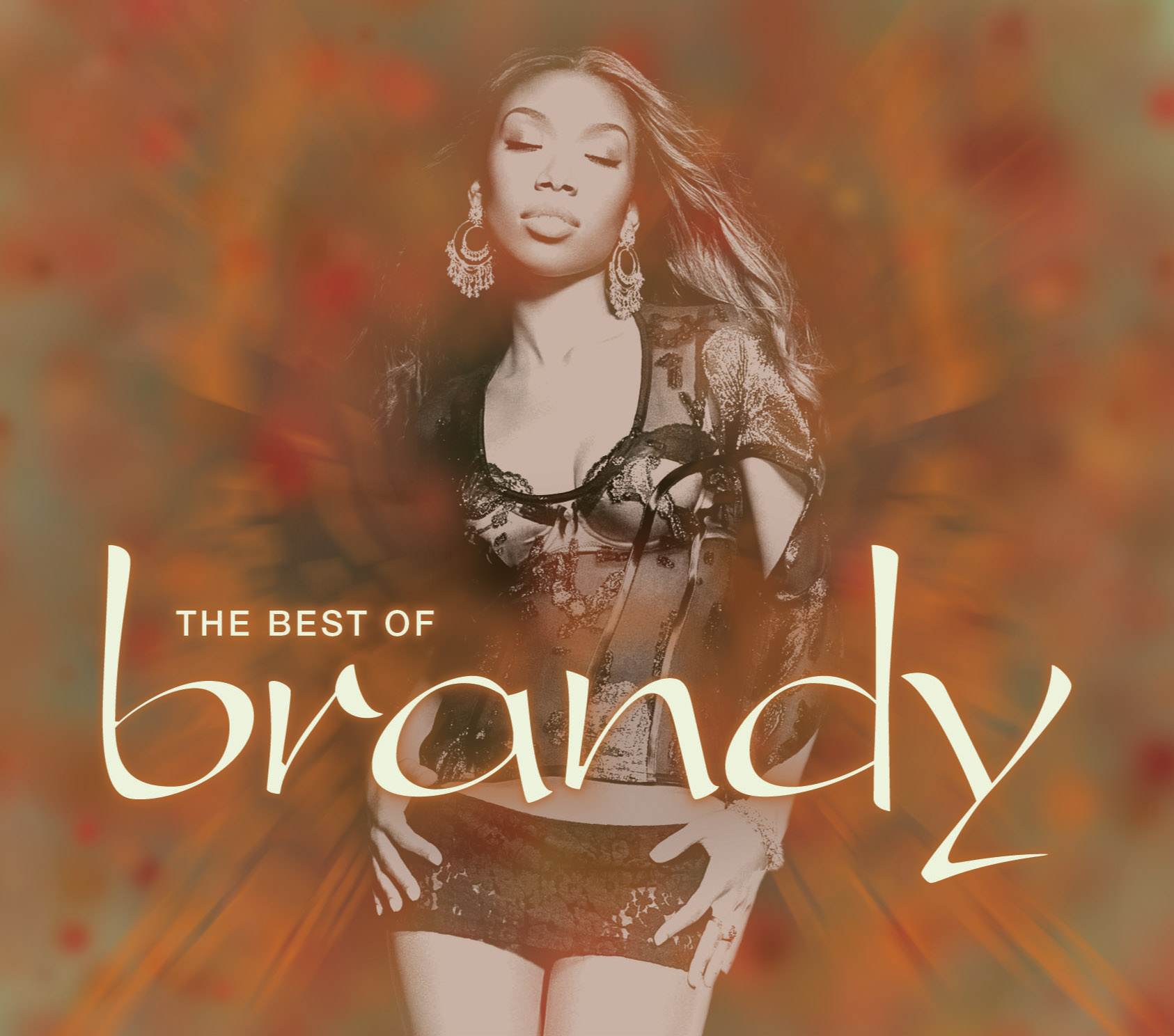 Brandy-The Best of Brandy (Atlantic)
Actress and singer Brandy has grown up before our eyes, going from a sitcom daughter (on Thea and later her own hit Moesha) to a star on the radio. Her music has always been a savvy construction of dance beats and soft ballads; enjoyable enough to get you to sort of overlook the fact that she isn't the strongest singer in the world. She is a likeable one, and she wears her limitations well.
For example, "Sittin' Up In My Room," which is included here, was the best song on the soundtrack to the 1995 movie Waiting To Exhale, even though she was surrounded by more technically proficient singers like Whitney Houston, Aretha Franklin, Mary J. Blige, Toni Braxton and Chaka Khan. However the song has a lovely innocence, a swaying beat and a sense of life that makes all of the broad showboating on other songs like "Exhale (Shoop, Shoop)" seem rather phony.
Brandy is like our little sister. We like her even though she isn't the best, because we know she is working harder. In the decade that she has been recording she has put out some superlative singles, like the gorgeous ballad show-down "The Boy Is Mine" with Monica, the melodic teen pop of "Baby," the sweetly broken-hearted "Have You Ever" and the eccentric beats of "What About Us?" Also strong is a gorgeous duet "Brokenhearted" with Boyz II Men member Wanya Morris. There are two mixes of "I Wanna Be Down," though the original mix has aged much better than the remix done with Queen Latifah, YoYo and M.C. Lyte.
"U Don't Know Me (Like U Used To)," with Shaunta and Da Brat, is on the other hand, is nearly unlistenable, a shapeless, funkless blob of beats and sound which could make your ears bleed upon repeated listens. This song isn't the best of anybody, much less Brandy, and the fact that it was released as a single is undoubtedly one of the big reasons why Brandy's last album stiffed.
There are a few quirky extras here, an odd-but-enjoyable cover of Phil Collins' protest for the homeless "Another Day In Paradise" was done as a duet with brother Ray-J for a British tribute album and a cover of Michael Jackson's throw-down "Rock With You" was done with that song's original producer Quincy Jones and rapper Heavy D (which came from Jones' Q's Jook Joint album.)
There are a few clunkers here, (again, I can't stress this strongly enough, program around "U Don't Know Me [Like U Used To]") but there is a lot more music that it definitely worth revisiting.
(

4

/0

5

)
Jay S. Jacobs
Copyright © 2005 PopEntertainment.com. All rights reserved. Posted: April 13, 2005.
Copyright © 2005 PopEntertainment.com. All rights reserved.
Posted: April 13, 2005.