by Jay S. Jacobs
Copyright ©2006 PopEntertainment.com. All rights reserved. Posted: May 14, 2006.
While it is still up for debate whether American Idol is a launching pad for successful singing careers, no one can question that it has become a cultural phenomenon. Now in its fifth season, tens of millions of people watch each week to see ordinary Americans thirsting for their chance at stardom. The followers of the different contestants become rabidly faithful – just check out the internet bulletin boards sometime, the people take this much more seriously than politics.
Last season's show had the most competitive top two until – well, this season – but it laid new ground for the traditionally pop/R&B-vibed series. For the first time other styles broke out, leaving a top two of southern rocker Bo Bice and country and western girl Carrie Underwood.
The funny thing is Bice almost never went for the chance to be on that stage for the insanely padded but ratings gold two-hour finale of last season's Idol. He may have never been there right on hand to hear Ryan Seacrest announce the new idol ("after this commercial…"). For that opportunity, Bo Bice has to thank the woman who gave him life.
"It was a bet from my mom," Bice recalls. "She bet I wouldn't go do it and I bet she wouldn't drive down to Orlando with me and sleep in the Florida Convention Center. I guess it paid off."
While in the long run, Underwood took the narrow victory, Bice has a rabid following that wants to insure that he is the most popular Idol runner-up since Clay Aiken's sales actually eclipsed winner Ruben Studdard's. Life got a bit in the way for Bice, he had medical problems and married his longtime sweetheart, but finally in late 2005 he was able to fire the first salvo in the Bo Bice rock star attack.
Before even releasing his debut, Bice was approached to sing the song "Brown Skinned Girl" on All That I Am, the latest CD by legendary guitarist Carlos Santana, joining a star studded supporting cast which also included Steven Tyler of Aerosmith, Mary J. Blige, will.i.am from Black Eyed Peas and Michelle Branch. Bice was brought into the project by legendary music exec Clive Davis, head of BMG Records.
"That was just an incredible way to kick off the new round of records. For one [thing], it came out on my birthday – November 1st – which is really a nice birthday present," Bice chuckles. "To go from being just an anonymous nobody to being track number eleven on Carlos Santana's album. It's a huge achievement for me, you know? I felt like that Clive allowed me to do that – to be on Carlos' album; that was a big honor to me. Carlos is held very sacred to Clive. It's one of his pet projects, of everything that he does. I was honored just to be asked to be a part of that."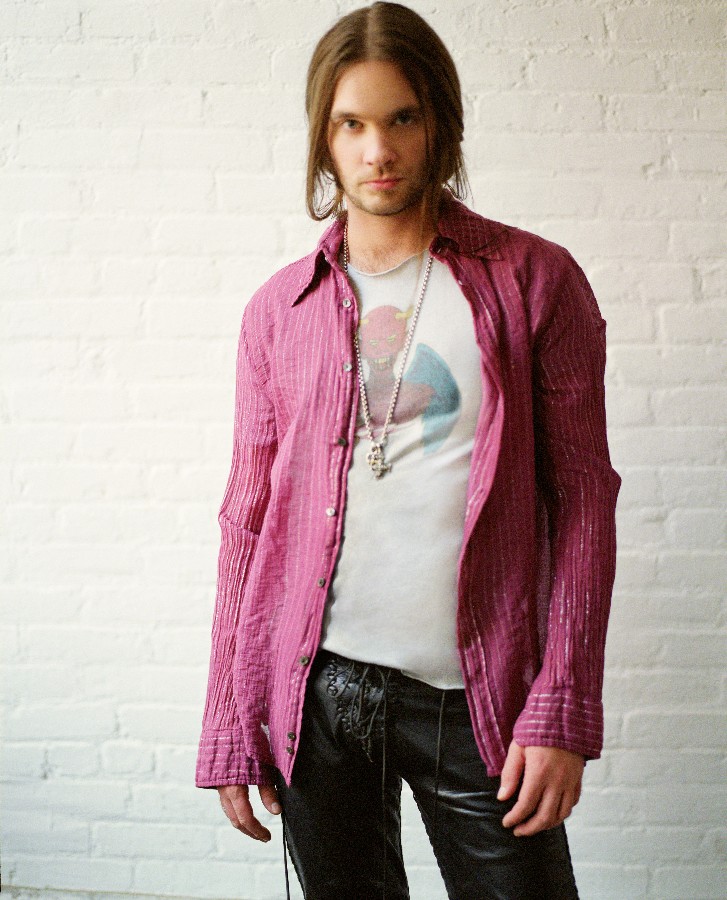 Soon after that, Bice released his first post-Idol CD (though his fourth overall…), a hooky rock-pop disk called The Real Thing. Early signs seem to point to the idea that Bo will be more in the Kelly/Carrie/Clay camp than the Diana DeGarmo/Ruben/Justin Guarini go-directly-back-to-obscurity school as far as post-Idol career goes.
His first single, the toughened-up "Guitar Man" pastiche "The Real Thing" is climbing the pop charts and getting significant airplay. Songs were written for the album by Jon Bon Jovi, Richie Sambora and Chad Kroeger of Nickelback, mining a more alt-rock side of Bice's talent than the more traditional southern-boogie sound he perfected on TV. He still touches on that sound with "Remember Me," but he also mines from the veins of pop ("U Make Me Better"), hard rock ("You're Everything"), balladry ("Willing To Try") and even a touch of new wave ("Lie… It's All Right.")
"In making the album," Bice recalls, "we wanted to put something – and when I say we, this was again Clive Davis was the executive producer. It was a large part his brainchild. There were avenues that I hadn't personally gone down. Some of the songs. But, yet, in hindsight I'm very, very excited. To me, I feel like it made me a better writer, a better performer, to not only just do other peoples' songs and be part of a time capsule of the essence of what they want in the song."
It still tickles Bice that people like Bon Jovi and Kroeger are writing for him, as well as the fact that he has been getting the opportunity to play with so many artists that he has been a fan of for years.
"Well, you know, there's so many things that you dream about," Bice says, "when you dream about being a rock star, or whatever you want to call it. But I don't think anything ever prepares you for getting to meet your heroes and getting to perform with them. For me that was just like the icing on the cake, because I never thought I'd be standing next to Carlos Santana or with Lynyrd Skynyrd or any of these guys. Willie Nelson. These people that I've got the opportunity now to perform with. It's really the icing on the cake."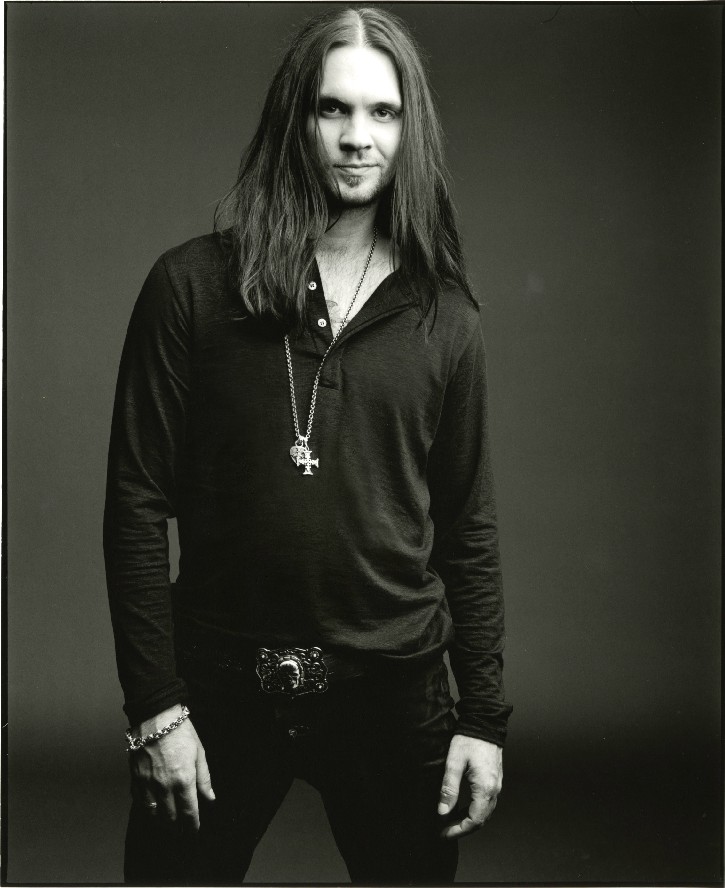 However, despite all the outside help, some of the best songs on the album are the two which Bice had a hand in writing himself. "It's My Life" and the lovely, gospel-inflected "Valley of Angels" stand out as an artistic statement – a statement that Bice looks forward to adding to in the future.
"I'm a big believer in trying to put out a quality product. It's doesn't matter if it's my songs or whoever's. But also, I am a songwriter. 'Valley of Angels' is a song I wrote like four years ago. [Songwriter Clif] Magness came in and just put a musical bridge in it and let me kind of go wild playing guitar and doing the solos. So I feel like 'Valley of Angels' – not just because it's one of my personal original songs, but the fact that I got to play guitar and things like that – it really gave me a chance to shine in spots where I feel like that's what I'm about."
As The Real Thing works its way up the charts, Bice still has trouble believing all that has happened over the past year and a half. However, he is grateful for the opportunities.
"It's really surreal," Bice says. "All this stuff happened so quickly. You know, to be a guy who's worked his entire life – at least for the past twelve years – in the music industry. I've got three albums out before I put out this last one. It's a dream come true, but it's a dream that we've been working towards our whole life."