Writers are taught to "write what you know," so when actress Adrienne Barbeau took her first writing class, she wrote about being eaten alive by rats.
"I had just made a low-budget horror film over in Russia," she tells me from her California home. "I was supposed to be working with fifty trained rats. The rats were trained to only eat anything that smelled like fish. Whenever they needed these rats on my body, they just covered me with fish heads.
"So I started writing little pieces about things like that. After about six months of writing these little pastiches and these homework assignments, the teacher said, 'you know, you've got a book here. You need to get an agent and see if you can make a sale.'"
That resulting sale became her bestselling memoir, "There Are Worse Things I Could Do," [published by Carroll and Graff] which told of her life as an actress in some pretty impressive projects. For sure, she was not hurting for material. She had been one of the first New York go-go dancers in the sixties ("covered to the neck," she assures me). She co-starred with Bette Midler as one of Tevye's daughters on Broadway in Fiddler on the Roof. She was the first Rizzo in Grease on Broadway. And she first became well-known for playing the outspoken daughter of TV's first liberated woman, on Maude.
Her career, and Barbeau herself, continued to evolve long after that initial success. When she married film director John Carpenter, she became a horror-movie-genre staple (starring in such horror classics as The Fog, Creepshow, and Swamp Thing, as well as adventure films such as Escape From New York, among others), and she has made a regular go of a voiceover career (she voiced Catwoman in the Fox animated series Batman). If this weren't enough, she made headline news when she gave birth to twin boys at the tender age of 51, with her second husband, actor / playwright / producer (and brother of Stephen) Billy Van Zandt.
Her writing career started out as simply an aside.
She says, "I'm sure in the back of my mind I thought that [taking this writing class] was a way to meet some new friends. But if you start taking a writing class, you have to bring in homework assignments. So I just started writing about things that had happened to me in my career or growing up that I thought might be funny or interesting to other people.
"I swear, it never crossed my mind that anybody taught writing, unless they were in a school situation, and they were teaching grammar and sentence structure. I didn't think you could learn to write. I figured you were either born Stephen King or you're not."
She wasn't born Stephen King, but she's working toward an approximate reincarnation. After the success of her memoir, she turned to horror fiction. Her first novel, Vampyres of Hollywood [St. Martin's Press], co-written with horror author Michael Scott, also became a bestseller. Again, she paid attention to the writer rule of thumb: write what you know.
"[The main character] happened to be a writer," she notes, "and a star of seventeen horror films, including a couple that just went straight to DVD. She also happened to be a 450-year-old vampire who was the head of a clan of very famous and well-recognized Hollywood actors, all of whom were vampires. And that [novel] was Vampyres of Hollywood."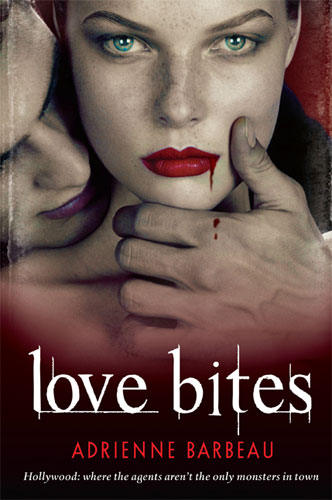 Her latest novel, Love Bites, is a continuation of the first, and this time as a fiction writer, she is flying solo.
"It was like having an enormous masters' thesis that was due at the end of the semester," she says. "I just felt like I had this homework assignment over my head all the time. It was new to me and I didn't know my capabilities. I just wrote non-stop, whenever I wasn't acting, whenever I wasn't auditioning, whenever I wasn't driving the kids back and forth, I was writing.
"In some ways, it was anxiety provoking. There was a big learning curve. I actually turned to another friend of mine who is a much-published author, Julie Smith. She has three detective series to her name. And my book, even though it is about a vampire, it really is a detective novel, a thriller. Now that the reviews are coming in, and that I'm getting a great response from romance magazines, I realize that it's also a romance.
"I turned to Julie and I asked her help and advice. She basically sat down with me over a two-day period and taught me how to plot, taught me how I could ask myself questions that would take me in other directions. And I think had it not been for Julie, I would have had 30,000 words instead of 90,000. Once I got into it, then things just started coming out"
That's usually how it goes for Barbeau. When she first arrived in New York from California, she waited tables at night, in Jersey and Long Island, and auditioned during the day. The payoff came quickly, with a plum role in the Broadway musical Fiddler on the Roof as one of Tevye's daughters.
"Fiddler had already been running for four years when I got there," she says. "I shared a dressing room with Bette Midler and John Savage. Of course, John and I wound up together on Carnivale on HBO many, many, many years later. Bette was in the show when I was cast. I spent my two weeks of rehearsal at night sitting up in the theater watching the show. And she was so good. She brought me to tears every night. I was watching it, eight shows a week, and she was just brilliant. This is before [Midler's one-woman show] The Divine Miss M. She started putting her act together while we were doing Fiddler."
Barbeau was also getting her own act together and taking it on the road. Fiddler led to another plum stage role, as the tough-talking Rizzo in Grease during its initial Broadway run (she also sings on the original cast album). Only weeks later, she was on her way to LA, for a television audition. Barbeau had always been hot, but now she was suddenly hot.
"We opened in Grease on February 14th of 1972," she says. "I was cast for Maude on June 10th of 1972. The only reason I remember that was because Grease had just moved uptown when [the Maude casting directors] came and asked me to fly to LA to go on tape for them, to audition for them. We didn't have a day off, and it was the day before my birthday. Had it not been for the graciousness of the producers of Grease, who said to me, 'if you can train one of the understudies your dance numbers and everything in two days, then you can leave for one night and go audition.' So Grease came before Maude."
Maude, a spin-off of All In the Family, starred Beatrice Arthur in the lead role and Barbeau as her tough-as-nails daughter. In the fall of 1972, it was an instant ratings smash and a critical success. It dealt with previously taboo topics new to television, such as abortion, alcoholism and drug abuse. Barbeau had become a household name, but she may have been the last to know.
"Certainly, career wise, it was the beginning of everything," she says. "But I had never watched television. I started doing stage when I was in high school, when I was fifteen. I was always rehearsing at night. By the time I had auditioned for Maude, I had been working at night for many, many years. I didn't watch TV at all. I had no idea [about the anticipation for the spinoff].
"I had dinner with friends from Fiddler a couple of nights before I was going to meet [Maude producer] Norman Lear. And they said, 'Oh, that's the guy who has this new show on TV called All in the Family and it's really funny.' They didn't use the word groundbreaking, but they said that they talked about things you don't normally see on TV. So I sort of heard that this producer had another show on the air and it was funny, but I didn't know anything.
"It took me a while to realize how fortunate I was not only to be involved with a show which was so groundbreaking and so memorable and so well-written, but it was years later, when I started doing other shows and working with other people that I came to appreciate what an incredible cast we had and how close we all were and how professional everyone was and how we got along so well and how I looked forward to going to work every day. I had such a remarkable experience when I first started doing television."
Her years on Maude continue to nourish her and its fans to this day.
"I still have people come up to me all the time and say, 'That show had such an impact on my life. It taught me as a young woman or even a young guy how to figure out how to be in the world. Your show taught me how we could be.' I even had one guy say to me, 'I never heard of anybody who could yell at a family member and there would still be love there, because that's not what I experienced.' I'm really so proud and so grateful that that was something that I got to do."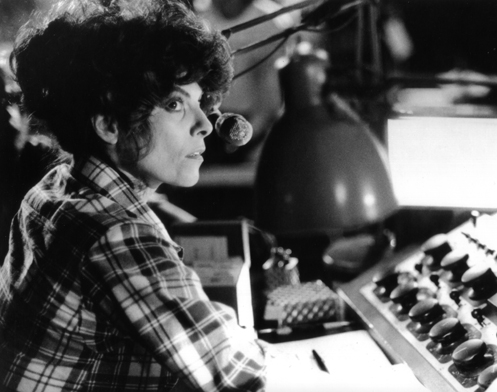 After the series ended, Barbeau found a new career high as a star of a number of significant horror movies, including the monster smash The Fog, directed by her then-husband, John Carpenter.
"I loved doing it," she said, "but I'm not a fan of the genre as an audience member. I don't like to be scared. But I loved doing it."
Perhaps the same could be said to her giving birth to twins – a huge undertaking at any age – but she did it at age 51.
"It was fantastic," she says. "I already had my son Cody [with Carpenter]. And I'm glad I had the single child before I had the twins, because it is a different experience, being a mother to two. Once they start playing together they sort of start entertaining each other. I was so glad that I had the opportunity with Cody to get down there and do the Legos and the crayons and all of that stuff. In some ways, it was more involved, because the twins would rather play with each other than play with their mom. I had always wanted twins. When I was growing up, I always thought, wouldn't it be wonderful to have twins. Of course, I was far past the time when I even thought that I would have another child. They're so fantastic, and they're great kids. I really lucked out. "
She also lucked out when she made a triumphant return to New York in 2006 to portray Judy Garland in a two-character play called The Property Known As Judy Garland. The role was as difficult of the complex subject herself.
"It was hard," she recalls. "In some ways, it really opened me and the whole project up to criticism because there are so many people who have Judy in their heart and they certainly don't want to see somebody who comes from television or LA who isn't related to her.
"I wasn't doing an impersonation of Judy. It was really Judy talking about her life and telling stories from her life. Yes, I went for her mannerisms and her speech pattern, but I wasn't attempting to do an impersonation of her. It was very gratifying to have [female impersonator] Jim Bailey, who did such a wonderful Judy, and to have [comedian] Rip Taylor, who was a good friend of Judy's and who traveled with her and who opened for her many times. They both came to see it. They were honestly complimentary, and it felt real good to know that they thought that I had captured her. But it was hard. Although it was a two-character play, the other character was maybe only in three or four scenes, so it was pretty much like a one-woman show in many places."
Less difficult for her is her voiceover work, where her recognizable voice appears in everything from commercials to cartoons to PlayStation 3.
"It's fun," she says. "What I love about it besides the actual work is that I hate wearing makeup. It's so great to say, oh, I just got a job and I'll just run over there. And of course, doing Catwoman on Batman was so great because I never knew who was going to be in the studio doing a guest role. I got to work with Mark Hamill and Efrem Zimbalist, Jr. and James Earl Jones and Ed Asner. That was always great fun. It was a wonderful agenda to everything else, I guess."
Now, she is appearing on General Hospital and contemplating her future as an actor and as a writer.
She says, "It is wonderful to be able to have a creative outlet that isn't dependent upon anyone else for me to do. I need that. I need to be able to be producing something, creating something. Right now, because I am doing General Hospital and a couple of other short-term things, it's like I haven't even had time to settle down and think, 'Okay, what do I want to do?' At the same time, I get questions about the characters in Love Bites that I think may be fun to answer in a third book in that series.
"I promised myself that when we go dark on General Hospital for four days that I am going to sit down and think about it all and decide what's the next step. I'm sure the day will come when I'm not acting again, when I'm going to want to have something down on paper. Right now, I can hardly find time to make my grocery list."
To keep up with Adrienne Barbeau, go to www.abarbeau.com
Email us Let us know what you think.